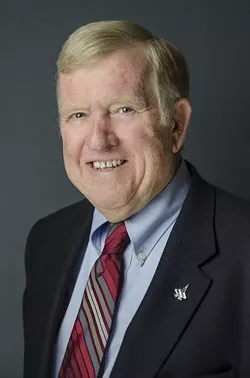 Marana Mayor Ed Honea has declared an emergency within the town, but is not calling for restaurants and bars to only offer takeout service and is not asking gym to close. Instead, he is calling on business owners to establish guidelines for social distancing.
"The safety and well-being of our entire community is of the utmost priority and concern for the Town of Marana," said Mayor Ed Honea. "These will be challenging times for everyone, but if we work together to follow these recommended actions to reduce the spread of the virus, we can ensure a brighter future for everyone."
Here's the declaration:
Public gathering places, such as bars, clubs, libraries, gyms, and other places where groups in excess of ten congregate, are asked to take measures to implement social distancing; and
All restaurants, food courts, cafes, coffeehouses, retail food facilities, and other similar businesses and establishments are asked to take measures to implement social distancing, and increase the use of delivery service, window service, drive-through service, or drive-up service, and to use precautions in doing so to mitigate the potential transmission of COVID‑19, including social distancing; and

Members of the public are urged to:


use social distancing and avoid groups of ten or more people; and
avoid contact with those with elevated risks associated with COVID-19; and
stay home and contact your medical provider if you or others in your household feel sick; and
stay home and away from other people if you are an older person or you have a serious underlying condition that can put you at increased risk, for example, a condition that impairs your lung or heart function or weakens your immune system; and
practice good personal hygiene, such as regularly washing your hands, avoid touching your face, sneezing into a tissue or the inside of your elbow, and frequently disinfecting.