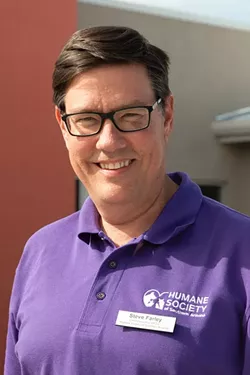 The Humane Society of Southern Arizona announced the selection of former state senator Steve Farley as the organization's next CEO.
Farley's selection comes after a national search conducted for the HSSA board of directors over several months.
"Leading the Humane Society is the next step in my public service," Farley said in statement. "My devotion to helping the lives of animals, my relationships with leaders throughout the community, and my experience in public communications, public policy, and public management will be put to good use leading this strong, innovative and purpose-driven organization. I am grateful for the opportunity to serve and save lives every single day."
The humane society will be hosting a public meet and greet Wednesday, March 4 from 5 to 6:30 p.m. at HSSA Main Campus, 635 W. Roger Road.