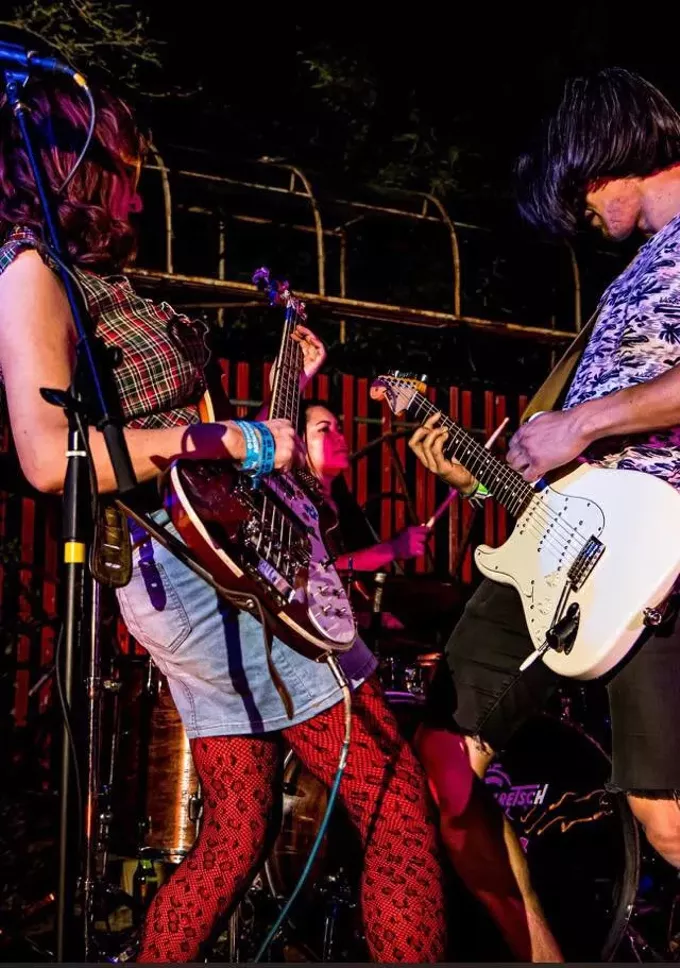 Led by frontwoman Marta DeLeon, on "Baby" The Weekend Lovers gnash their teeth and snarl unrepentantly while fending off those pesky ghosts that cause disturbances in the night.
"Yes it's another song called "Baby" about breaking up with macro and micro manipulations, insomnia, ghostly lost dreams and double jointed arms that don't bend for you," says DeLeon.
"It's crazy the way you haunt my dreams.../Don't worry me it's not my arms you want/It's just the way they bend/I wanna sleep throughout this life/Instead of waiting round again/I'm not so sweet, you're not as wild as that, it's just the way it ends/I'm not the seat for you to ride upon to get to where you're at." –Marta DeLeon, Weekend Lovers, from "Baby
Recorded at Midtown Island Studio, with Matt Rendon behind the mixing board, "Baby"—the Lovers' latest single—packs a Rock 'Em, Sock 'Em sonic wallop.
The track surges with a torrent of organ, towering backup vocals and chiming guitar that evinces another era, while DeLeon's voice seethes, with a velvety wistfulness reminiscent of a leather jacket-clad Christine McVie, rising to a throaty boil.
"Baby" is released in advance of a forthcoming album.
Check it out here.