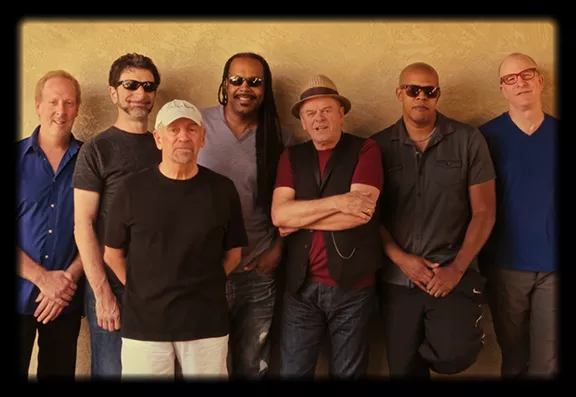 Widely regarded as one of the finest soul, funk and R&B bands in the world, snippets of their songs have been repurposed by the Beastie Boys, Public Enemy, Nas, TLC and many others making them the 15th most sampled act in music history. From Scotland, the
Average White Band
"Cut the Cake." At the Fox Theatre...
Arizona Friends of Chamber Music's Night Two
sees the
St. Lawrence Quartet
exploring how Joseph Haydn's influence—Haydn was one of Beethoven's prominent music teachers—may have manifested in Beethoven's middle and late quartets. At Leo Rich Theater...
With echoing vintage keyboards (Wurlitzer organ and Fender Rhodes electric piano) and lush layers of vocals mashed together with fey Americana noir and pop song structures, this Portland singer-songwriter has coined a new genre: Dream country disco.
Megan Diana
is at Club Congress. With
Soda Sun, Jillian Bessett and Emby Alexander
...
Bringing together renowned jazz artists with local musicians,
The Secret Jazz Series
is a three night parallel jazz program during
Tucson Jazz Fest.
Night One: Hard Bop Night sees saxophonist
Mike Monynihan
, bassist
Thøger Lund
and drummer
Casey Hadland
back "The Secret Weapon" on piano. At El Crisol (formerly Exo Bar)...