Things to Do on Wednesday, Dec. 4
Cookie Exchange at 1912 Brewing. The "Cookie Exchange" returns! This means 1912 Brewing is teaming up with Tucson Girls Pint Out, a local group dedicated to building a community of women who love craft beer. For the event, bake whatever cookies you want, bring them into 1912, and share and mingle with the ladies of Girls Pint Out. It's all the beer and cookies you could want, all at one event! I suggest oatmeal raisin or cranberry white chocolate. And don't forget to bring in your recipe as well. 5 to 8 p.m. Wednesday, Dec. 4. 2045 N. Forbes Blvd. Information.


Jesus Christ Superstar. So, you know the story of Jesus Christ. But if you don't know this show, then you probably don't know the story of Jesus Christ through Judas Iscariot's eyes, who I think we can all agree does not have a great reputation as far as that whole story goes. This cult classic, with a worldwide fanbase and a number of absolute bangers (Gethsemane, anyone?), is coming to town through Broadway in Tucson, so you know they're going to put on a good show. Lyrics by Tim Rice and music by Andrew Lloyd Webber. Tuesday, Dec. 3 through Sunday, Dec. 8 with shows at various times. Centennial Hall, 1020 E. University Blvd. $25 to $125+, with discounts for seniors, military and students. Information.

Gingerbread House Reveal. Every year, El Conquistador Resort builds a marvelously large, life-size gingerbread house that makes you almost understand how Hansel and Gretel could have gotten so easily carried away in that old story, and also makes you start to wonder if it might be feasible to build yourself a gingerbread house to live in. This year, they're getting ready to top themselves once again. At the grand reveal, make ornaments and decorate crafts, snack on holiday treats, watch a movie and take pictures with Santa. It'll be a housewarming party like no other. 5 to 7 p.m. Wednesday, Dec. 4. El Conquistador Tucson, 10000 N. Oracle Road. In lieu of an entrance fee, please bring a new, unwrapped toy donation for Toys for Tots. Information.


Tucson Roadrunners vs. Colorado Eagles. Another week, another chance to cheer on our hometown hockey team! While eagles might be known for being more majestic in the air, roadrunners are speedy on the ground, and that's exactly where this game will be played. Get tickets for just $12 with the promo code "Tuesday" for the Tuesday night game. And Wednesday, enjoy the $2 hot dog special. If you caught the game on Wednesday, Nov. 23, redeem your tickets at the box office and get buy-one, get-one free tickets. Go Roadrunners! 7 p.m. Tuesday, Dec. 3, and Wednesday, Dec. 4. Tucson Arena, 260 S. Church Ave. $12 to $61+. Information.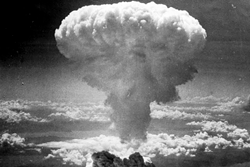 The Atomic Cafe (Free Screening). Part of their Essential Cinema series, the Loft Cinema is screening a new digital restoration of this Cold War comedy. The Atomic Cafe is a documentary compiled from government educational films, propaganda, news footage and advertisements. While focusing on a war that ended more than two decades ago, its themes echo into our current world (perhaps a bit too well). Presented by Barrio Brewing. 7:30 to 10:15 p.m. Wednesday, Dec. 4. 3233 E. Speedway Blvd. Free. Information.
Tags: things to do , movies , music , food , cookies , hockey , Image