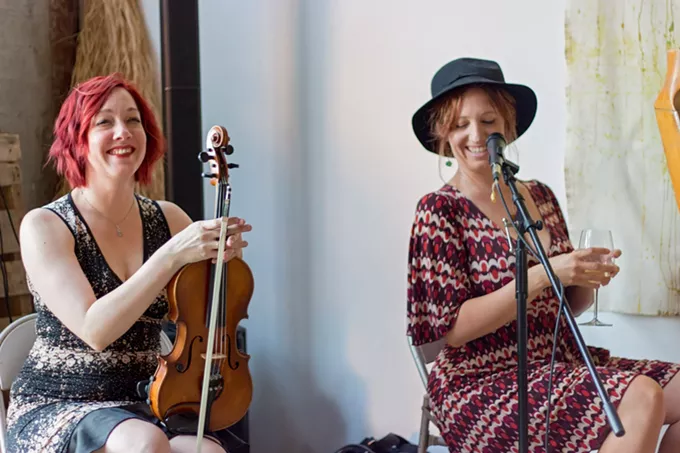 Happy Thanksgiving! Folk harp and viola delicately commingle to arrive at a mysterious landing.
Mariah McCammond and Deanna Cross
are The Hatpin Duo. They will pay a lovely instrumental set at Agustin Kitchen...
Disco. Techno. House.
The Optimist Club
, Tucson's longest running club night, welcomes
H.R. Guerin and Lance Fairchild
—co-founders of
Project Atlas
—as the newest resident DJs. At Club Congress...
Arizona's Most Wanted
finds outlaws
Mark Insley and Damon Barnaby
adding a rock 'n' roll twist to a tall stein of alt-country. At Iron John's Brewing Company-Congress...
DJs
Atom Energy and Lunarfluxx
continue to tap into a rich motherlode of house music, deep from the underground. Like a stick of dynamite, Deeper explodes at Bar Passé...