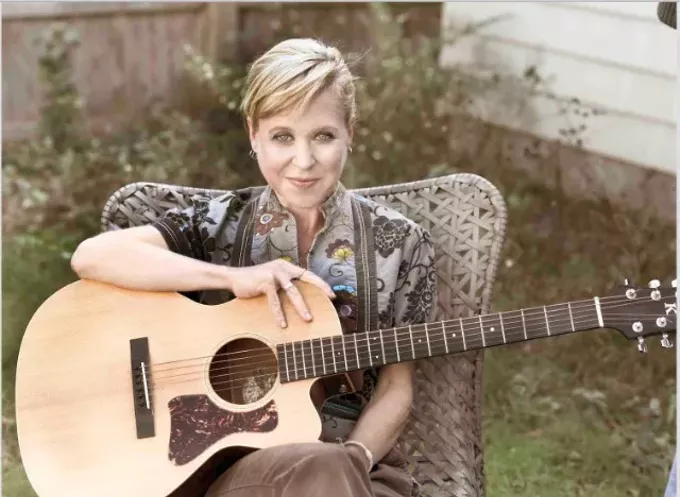 This installment of
Resonance Monthly f
eatures a beaming incandescent light in the dark side of dance music. Underground soundsmith
Madeaux
slams his forward-leaning bass house at Gentle Ben's. Watch him "Burn." Local beatmakers
Alex Anders, Jamaste, Xochique B2B ZSM and Housekneckt
represent...
Fusing elements of guitar-driven folk-rock, Native American flute and troubadour balladry with propulsive world percussion, timeless yet unconventional,
The Sun Dog Twins
(
Leon Little Bird & Will Clipman
) will guide initiates into the
Circle of Dreams.
At Solar Culture Gallery...
With a voice that ranges from softly melodic to impassioned caterwauling, at the peppy age of 14, this songwriter/author founded art-punk band
Throwing Muses
with her step-sister Tanya Donelly back in 1981. In continuum, as a solo artist her prolific output is an assemblage of jagged emotional edges tempered by plain-spoken folk. "The songs keep on writing themselves, and I really love them. It's as close as I get to a religion." In a special solo acoustic performance,
Kristin Hersh
is at 191 Toole. Singer-songwriter
Fred Abong—former bassist for Belly and Throwing Muses
—opens performing his new ep, Pulsing...
Spindly and resilient like an armless saguaro cactus, desert survivor
Al Perry
and axeman
Loren Dircks, backed by drummer Joel Ford
, pick material from a setlist of originals and obscure covers. At Tap + Bottle-Downtown...
Six performers taking turns round robin.
Virginia Cannon presents Thursday Night Live
. This week sees Arizona songwriters
Lauren Lawson, Toby Slade, Chris Sahlin, Hoge Day, Hannah Eblin and Andrea Lithgow
take to the stage along with
Whitherward,
a touring indie-folk duo from Nashville. At Monterey Court...
Playing original jazz, bossa novas and experimental French esoterica,
Dark Maps—Jeff Grubic, Sean Rogers and Dmitri Manos
—create a unique atmosphere on the patio at Agustin Kitchen...
Anything goes at The Libertine's Lounge on Thursdays. Scratchy Records:
DJ Carl Hanni
spins vintage, exotica and novelty...