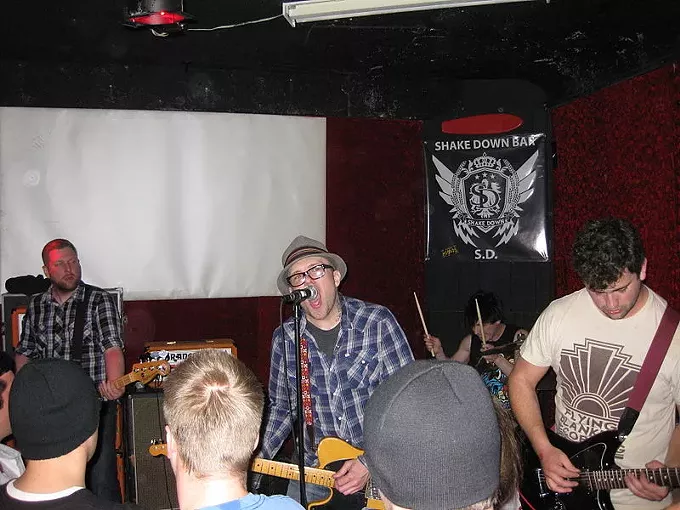 "Fast Times at Dropout High." It all started with a 4-track demo slipped to
The Vandals
' bassist Joe Escalante at a Cincinnati show in 1996 that landed them a record deal. Twenty-three years later, these pop punks are still touring the world and doing things their way.
The Ataris
sing "The Saddest Song" at 191 Toole.
Alien Atmosphere
opens...
"Lemme hear ya holla." E is for
Exbats
! The bubblegum pop and slashing garage rock of Bisbee's
The Exbats
promises to bring a "Maximum of Happy" to Tap + Bottle–Downtown...
Dropping atomic bombs of bass, EDM duos
Barely Alive + Bandlez
maraud in search of plunder. At Gentle Ben's. Flanked by Oblivion and Wolfie...
Guitarist
Eugene Boronow
spreads bossa nova's heart-warming sound. On the Agustin Kitchen patio...
It's free jazz!
Lookout Tucson Jazz Concert Series
continues. This week sees the dynamic configuration of pianist
Chris Peña
, upright bassist
Thøger Lund and Josh Carruthers
on drums. In the Lookout Bar and Grille at The Westward Look Resort...
Go Deeper:
DJs Atom Energy and Lunarfluxx
take you on a trek through the EDM underground. This week they welcome guest
DJ CHKLZ
. At Passé...
Led by award-winning fiddler,
Billy Shaw Jr. Band
perform Southwestern country rock for Boots & Balls Thursday. At The Maverick King of Clubs...
"Americana's Most Wanted,"
Mark Insley and guitarist Damon Barnaby
, are at Iron John's Brewing Company–Congress...
Impending doom fills the air as Denver-blackened sludge metallists
Oryx
are at Wooden Tooth Records. Flanked by locals
Manguera and Demon Grass
...
Divinely scratchy vinyl will be spun, anything goes. At The Libertine...