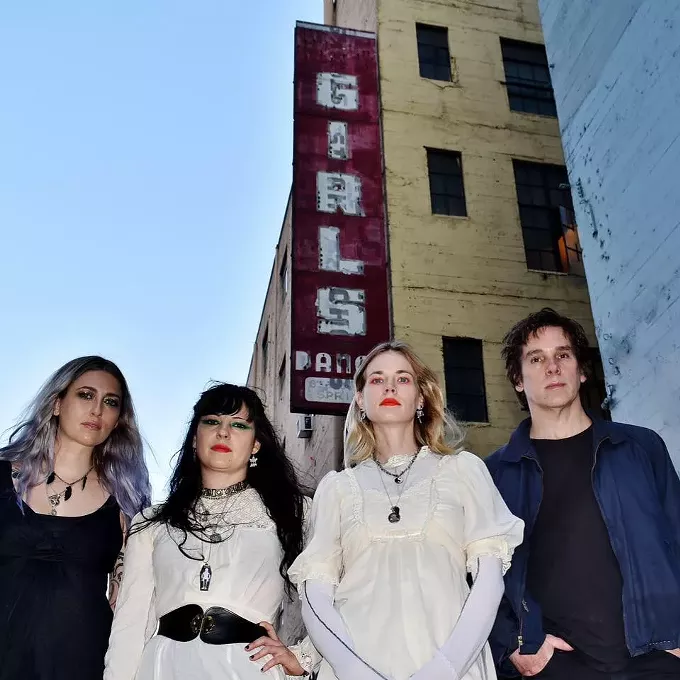 In step with the dark mystics of the 1970s who opened The Doors of Perception, using rock 'n' coll as a means of elevating the fringes of society, L.A.'s
Death Valley Girls
transport the uninitiated to altered planes. At 191 Toole. While noise poppers
Crocodiles
proclaim that Love Is Here (The End Is Near) and punk/garage rocker
Kate Clover
sets the stage ablaze first...
This Wednesday night conclave is hit-or-miss. Call ahead. But when it's on, it's a safe bet.
Dan Stuart, Van Christian and Loren Dircks
perform, and back a luminous circle of guests, at The Dusty Monk Pub...
Led by
Zoran Dukic
, one the most distinguished classical guitarists today, this ensemble's debut performance was called "the birth of a sparkling new star in the concert sky" by the German press. UA Presents the
European Guitar Quartet.
At Centennial Hall...
"What Would the Odd Do?" Making punk playful, New York psychedelic art rockers,
Guerilla Toss
display their hyperactive exuberance and sonic innovation at Wooden Tooth Records. From Phoenix, heavy guitar poppers
Dent and Rough Draft
are first to jump on the trampoline...