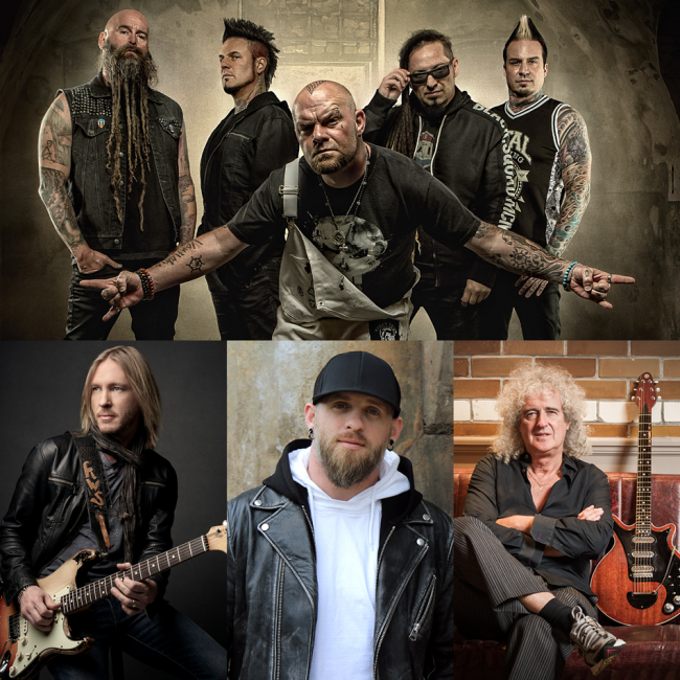 Raised on a cock-eyed mishmash of punk rock, Irish ballads and old-time string bands, this Appalachian storyteller sharpened a distinctive sound on banjo and fiddle the hard way—busking on gritty streets for coins and dollar bills. After The Flood,
Matt Heckler
awash with the light of the "Midnight Sun" is at 191 Toole. Lo-fi country singer
Casper Allen
carves patterns in his creases until his wrinkles start to come...
These heavy metallists drew influence from kung-fu cinema for their moniker and the title of their debut album, The Way of the Fist. Now
Five Finger Death Punch
bring
And Justice For None
(Prospect Park, 2018) to the Tucson Convention Center. With Canadian post-grunge/alt-rockers
Three Days Grace, Bad Wolves and Fire From the Gods
...