Things to Do, Thursday, Oct. 24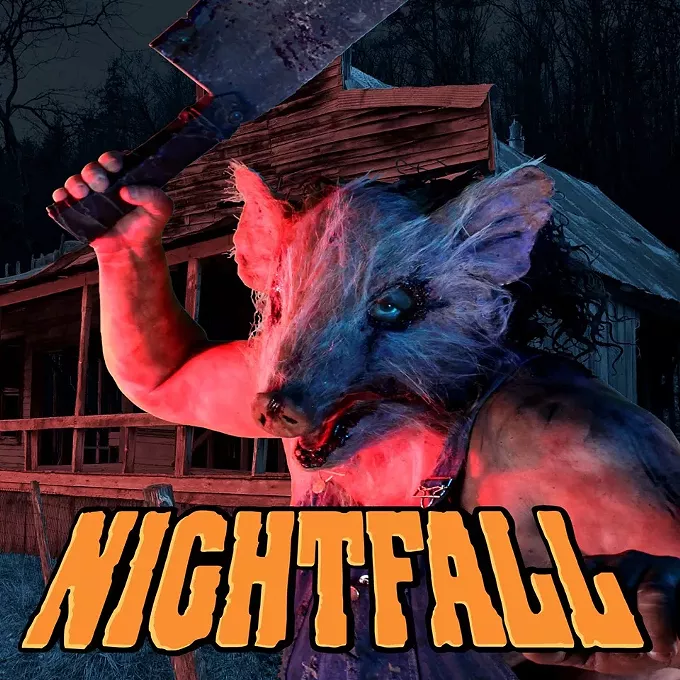 Nightfall at Old Tucson. You're running out of opportunities to see Old Tucson at its very spookiest, and that's certainly not something you want to miss! This year, they've got four unique haunt experiences, including the Happy Clown Snack Factory, the Nightmare Infirmary and a family-friendly Silverlake haunted attraction. There are also live shows that range from musical mystery to seriously, intensely scary. Do you not enjoy the feeling of panicked terror, but don't want to miss out on this fun night with friends? Grab a scare-me-not stick, to alert the monsters that you're not in the mood. Open 6 p.m. to 10 p.m. on Thursdays and Sundays and 6 p.m. to midnight on Fridays and Saturdays throughout October (plus 5 to 10 p.m. on Halloween). Old Tucson, 201 S. Kinney Road. $29.50 adults, $22 kids 9 to 11, free for kids 8 and under. Information.

Hello, Dolly! Look, if you love musical theater, then you probably know all about Hello, Dolly! And if you love musical theater and don't know all about it, it's about time you do. The show about matchmaker on a mission to find a match for a miserly rich guy has had four Broadway revivals, won several Tony Awards and is one of the best-loved musicals ever. And this performance is by Broadway in Tucson, so you know you'll be seeing a world-class version of the show that will leave you not wanting to say "Goodbye, Dolly" when the night is over. This week Thursday, Oct. 24 through Sunday, Oct. 27 with shows at various times. Centennial Hall UA, 1020 E. University Blvd. $35 to $125. Information.

Adventures in Birding with Eric Scheuering. Maybe you've never tried birding before. Or maybe it's one of your favorite pastimes, but you never really thought about how it's a hobby that's natural, cultural and social all at once. And hey, we live in one of the birding hotspots of the world! So wherever you fall in the birding community, it's always valuable to learn a little bit more about our feathered friends, how you can get to know them better and where you fit into the scene. You'd be abs-bird to miss this! 6:30 to 7:30 p.m. Thursday, Oct. 24. Oro Valley Community Center, 10555 N. La Canada Drive. Free. Information.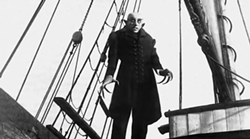 Tucson TerrorFest. How lucky are we to have a dedicated horror film fest, just in time for Halloween? Highlights of this year's TerrorFest include movies about a man who believes he solved the Zodiac murder cases, monstrous killers in the canals of the British countryside, and horny Christians versus a sex demon from Hell. Not only does this festival include original and independent horror films, it also includes short film blocks, talks with industry professionals and screenings of horror classics like Nosferatu. This year, Tucson TerrorFest is partnering with Tucson Comic-Con, the Fox Theatre and more, to be bigger than ever. This year also features a talk by special guest Max Cervantes, who worked on special effects for BeetleJuice, Star Trek, Masters of the Universe and Batman Forever. Screenings take place at multiple locations throughout the city. For a full schedule, visit tucsonterrorfest.com. Tucson TerrorFest 2019 runs from Thursday, Oct. 24 to Sunday, Oct. 27. Information.


Black Sunday (Free screening!). In the 1600s, a young woman is executed for being a witch, but not before placing a curse upon those who killed her. As part of their Essential Cinema series, The Loft is showing this 1960 vampire film considered to be one of the first Italian horrors to reach international success. With a dark atmosphere and thrilling plot, Black Sunday bridges the gap between arthouse and horror films. 7:30 to 9 p.m. Thursday, Oct. 24. 3233 E. Speedway Blvd. Free admission. Information.


Tags: things to do , fun , movies , horror , Nightfall , birding , Hello Dolly , Image