Things to Do, Thursday, Oct. 3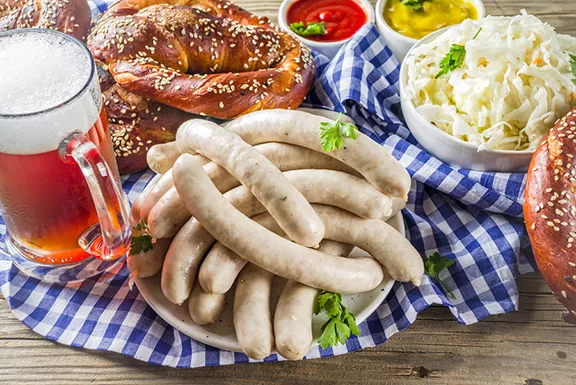 Blue Willow Oktoberfest menu. This longtime institution is embracing the season with a specialty Oktoberfest menu. Their specials include a schnitzel sandwich with sauerkraut and rotkohl on a pretzel roll ($12), as well as special marzen ($4) and apfelstrudel ($6). And if you're extra hungry, they're serving up a full dinner special through October 5, with traditional sausage, cabbage and spatzle ($16). Available now at 2616 N. Campbell Ave. Details.

Jean LeRoy's Buzzard Creek Ghost Town. If you were around in Tucson in the '80s and '90s, you might remember the little dioramas featured in the Hidden Valley Inn restaurant in the Northeast part of town. Buzzard Creek was one of them. At first glance, it's a cute lil' western town, with a barbershop a saloon and a corner store. But at closer glance, you realize it's full of gun-slinging ghouls, swaggering skeletons and other haunted characters. Fifteen structures handcrafted by woodcarver Jean LeRoy, including a mission church and a haunted mansion, will be featured at the Mini Time Machine Museum through November 3, to get you in the Halloween/Dia de Los Muertos spirit. Hours are 9 a.m. to 4 p.m. Tuesday through Sunday. Mini Time Machine Museum of Miniatures, 4455 E. Camp Lowell Drive, $10.50 GA, $8.50 seniors/military, $7 students/youth 4 to 17, free for kids 3 and under. Details.


Tags: fun , weekly list , things to do , food , Oktoberfest , Ghost Town , Buzzard Creek , Blue Willow , Image