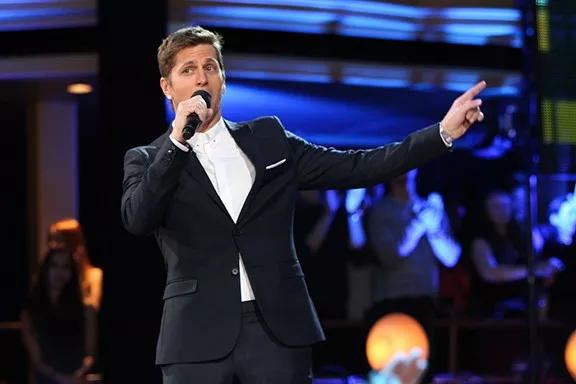 As frontman for
Matchbox Twenty
, this alt-rock vocalist lead the quintet to multiplatinum success with chart toppers "Push," "3AM," "Bent," "If You're Gone" and "Smooth," a collaboration with
Santana
, that Billboard ranks as the second most successful song of all time.
Rob Thomas
brings his Chip Tooth Smile to the Tucson Music Hall. With
Michael Land
...
Her story is compelling. A life that includes being trampled by a horse and a car accident that paralyzed her right vocal cord. As a child
Mary James
practiced guitar, banjo and fiddle five hours a day. A wunderkind, she started performing on a daily Alabama TV show while in the second grade. Americana/bluegrass/folk artist
Mean Mary
returns to Monterey Court...
As part of the
Plaza Live! Concert Series
Diane Van Deurzen & Lisa Otey
entertain and boogie-woogie a tad. At St. Philip's Plaza...
A tiny spark can turn into a blaze. Heeding A Distant Call, Philadelphia indie rockers
Sheer Mag
"Fan the Flames" with trash poppers
Tweens
at Club Congress. Backed by
The Trees
...