Four Things to Do, Thursday, Sept. 19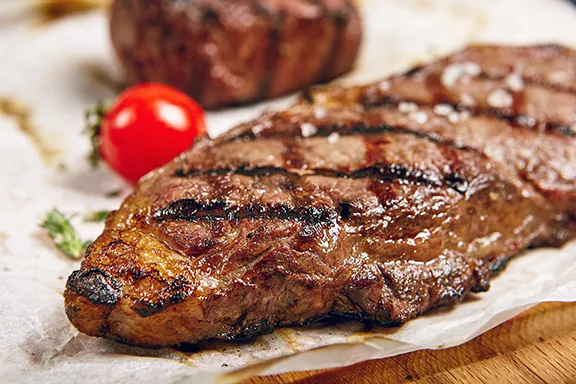 Día de los Muertos Exhibit. This Mexican holiday which celebrates death as part of a natural cycle of
life is a colorful, lively celebration that's become a rich part of Tucson's cultural heritage. Modern celebrations combine ancient traditions with contemporary art, and this exhibit honors the way that artists capture the spirit of this holiday in their work. Artists from the region are displaying both 2D and 3D art, exploring motifs of the holiday including altars and shrines, flowers, candles, sugar skulls and graveside vigils. The exhibit is on display 9 a.m. to 5 p.m. every day through Wednesday, Nov. 6, at the Tohono Chul Main Gallery, 7366 Paseo del Norte. $15 adults, $13 senior/student/military, $6 kids 5 to 12 and free for kids under 5 and members. Details here.

Arizona Underground Film Festival 2019. Whether or not you knew about it, the Arizona Underground Film Festival is back for its 12th year! From Friday, Sept. 13 through Sunday, Sept. 22, AZUFF is screening more than a dozen horror, documentary, drama and experimental films. This is Arizona's "premier cult film festival" and this year will be screening films like That's La Morte, a documentary on Italian horror; Feral, about life in the tunnels below New York; Foosballers, about people talking about their favorite quirky sport; Ghosttown, an experimental "Glitch Western"; and multiple blocks of short films. AZUFF is on a sole mission to "showcase the work of filmmakers with defiantly independent visions." And if watching these local and independent films inspires you, you can always submit a film of your own for next year's festival. Friday, Sept. 13 through Sunday, Sept. 22. All films at The Screening Room, 127 E. Congress St. Details here.

A Taste of Sullivan's Steak Experience. Want a taste of local food? How about much more than a taste? Sullivan's is serving up a chef-inspired, four-course meal including samples of four 3oz portions of Sullivan's favorites cuts of steak. The meal starts with an "arrival cocktail" (always a good start) before getting into white cheddar and bacon au gratin potatoes, cajun ribeye, creme brulee and more. You can even chose to enhance the meal with special wine pairings. 7 to 9 p.m. Thursday, Sept. 19. 1785 E. River Road. $80 (an extra $20 for the wine pairings). RSVP at sullivanssteakhouse.com

Turquoise Trail Walking Tour. Have you ever noticed the turquoise line painted on the sidewalk through the heart of downtown Tucson? It actually has a purpose! Docents from the Tucson Presidio can take you on a walking tour and point out some of the city's finest architectural gems, while also telling you stories from our city's fascinating history. If you're getting along with your group, you can all enjoy a lunch together after the tour, but if you'd rather digest on your own, you're free to do that as well. 10 a.m. to 12:30 p.m. Thursday, Sept. 19. Meet at 196 N. Court Ave. $15 for members or $20 for non-members. Details.
Tags: Things to do , fun , the weekly list , events , activities , art , music , food , culture , Image