Three Things to Do, Tuesday, Sept. 17
Día de los Muertos Exhibit. This Mexican holiday which celebrates death as part of a natural cycle of life is a colorful, lively celebration that's become a rich part of Tucson's cultural heritage. Modern celebrations combine ancient traditions with contemporary art, and this exhibit honors the way that artists capture the spirit of this holiday in their work. Artists from the region are displaying both 2D and 3D art, exploring motifs of the holiday including altars and shrines, flowers, candles, sugar skulls and graveside vigils. The exhibit is on display 9 a.m. to 5 p.m. every day through Wednesday, Nov. 6, at the Tohono Chul Main Gallery, 7366 Paseo del Norte. $15 adults, $13 senior/student/military, $6 kids 5 to 12 and free for kids under 5 and members.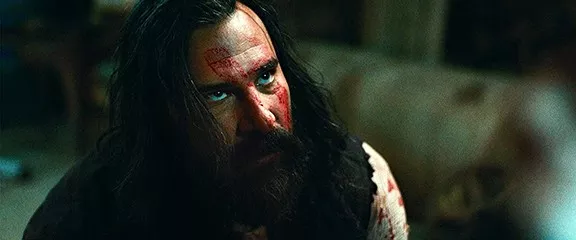 Arizona Underground Film Festival 2019. Whether or not you knew about it, the Arizona Underground Film Festival is back for its 12th year! From Friday, Sept. 13 through Sunday, Sept. 22, AZUFF is screening more than a dozen horror, documentary, drama and experimental films. This is Arizona's "premier cult film festival" and this year will be screening films like That's La Morte, a documentary on Italian horror; Feral, about life in the tunnels below New York; Foosballers, about people talking about their favorite quirky sport; Ghosttown, an experimental "Glitch Western"; and multiple blocks of short films. AZUFF is on a sole mission to "showcase the work of filmmakers with defiantly independent visions." And if watching these local and independent films inspires you, you can always submit a film of your own for next year's festival. Friday, Sept. 13 through Sunday, Sept. 22. All films at The Screening Room, 127 E. Congress St.

Escape from New York. In the far distant future of 1997, the island of Manhattan has been turned into the USA's maximum security prison. But when Air Force One is hijacked and crashes inside New York, it's up to an ex-soldier (AKA Kurt Russell!) to rescue the President. If all goes according to plan, Russell will receive a pardon. But can he escape from New York? For their Tuesday Night Classics series, Harkins Theatres is screening this 1981 action film, directed by John Carpenter. 7 p.m. Tuesday, Sept. 17. 5455 S. Calle Santa Cruz & 5755 W. Arizona Pavilions Drive.
Tags: Fun and games , things to do , calendar , movies , events , art , film , festivals , Image