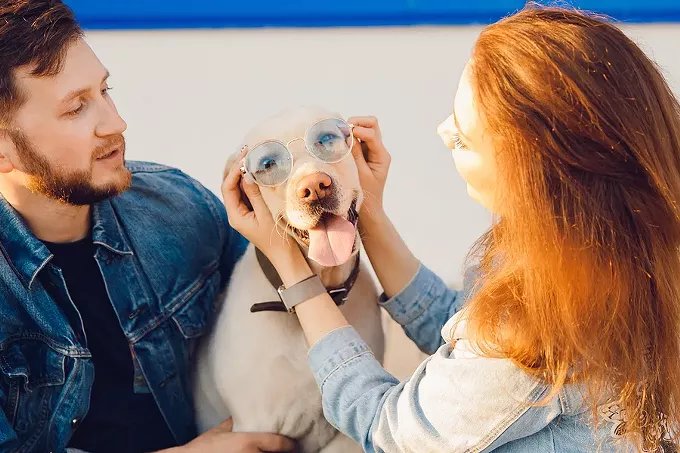 A survey by Innovet Pet finds that 20% of Arizona couples are picking their four-legged companions over children.
According to the company's release, research found that pet-owning couples are 60% more likely to prioritize their pets' diet over their own, and take six unpaid days off work on average to care for their furry companions.
The pet supplies company found that their survey of 3,800 pet owners showed that some 22.2% of couples that own pets in Arizona have prioritized animal 'parenthood' over having brats of their own.
The days off work that pet owners take cost them an average of $404.46 in salary, the survey said, with men taking slightly more time away from work (3.8 versus 3.5 days) than their female companions.
For more information on pet ownership,
visit the company's website
.