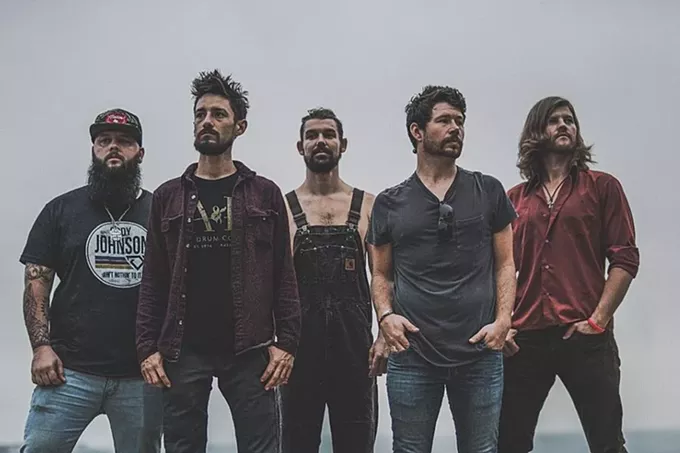 From the outset, they set their sails for deeper seas, not knowing exactly where they would land. On
Hail Mary
(Geronimo West, 2019) producer
Mark Neeham
(
The Killers, Imagine Dragons
) sought to capture these Austinites' high-energy, folksy, roots rockin' country live act—with outstanding four-part harmonies—unadulterated in the studio.
"If I'm going to be singing something every night," said
Shane Smith
, the band's main songwriter, "I like to sing with an honest conviction."
Shane Smith & The Saints
are at The Rock tonight at 7 p.m. Drew Cooper offers up a cure for "Hangovers and Heartaches" during the opening slot.
More details here.
In a rare pairing,
Arizona Friends of Chamber Music
presents,
Bin Hu
on acoustic Spanish guitar and guzhengist
Jing Xia
performing a diverse program where East meets West. It features compositions by
Enrique Granados
,
Isaac Albéniz
,
Chenyu Huang
and
Wang Zhou
at Holsclaw Hall at 7 p.m.
Details here.
Their resumes are off-the-charts:
Carmine Appice's
includes work with
Vanilla Fudge, Jeff Beck, Rod Stewart, Ozzy Ozborne
and others.
Vinny Appice
pounded pagan skins for
Black Sabbath, Ronnie James Dio, Rick Derringer
and
John Lennon
to name a few. Two of the world's most iconic drummers,
The Appice Brothers
battle to the finish at Encore tonight at 7 p.m.
Details here.