XOXO: Where to Rock, Tuesday, July 16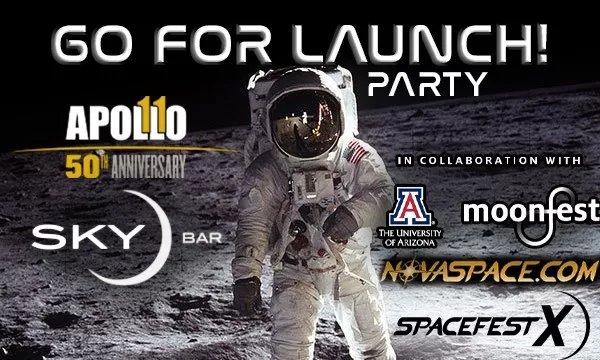 It's a testament to the power of social media. While studying classical clarinet at Oberlin Conservatory of Music, Cody Carson asked All Time Low's Alex Gaskarth if he could sing "Coffee Shop Soundtrack," at their upcoming House of Blues gig via a YouTub e video. Gaskarth agreed.

Fast forward and now, despite guitarist Dan Clermont's recent hiatus from the band following allegations of sexual assault,
the
symphonic rockers Set It Off dance the "Lonely Dance" at 191 Toole this Tuesday. They are flanked by post-hardcore four-piece Emarosa and pop punks Broadside. Doors open at 6:30 p.m. Details here.

Singer-songwriter Steff Koeppen
has a "Way With Words." Her chill, electro pop provides the musical soundtrack for the Go For Launch Party: A celebration of the 50th Anniversary of the Apollo 11 mission to the moon at Sky Bar. The event is put on in collaboration with Novaspace, Spacefest and the University of Arizona Moonfest. The space-themed fun starts at 6 p.m. Details here.

The sulfuric vapors will seep up through the crevices from the underworld at Club Congress for a night filled with metal. Hailing from the Black Hills of South Dakota, Souls with perform along with Arm's Reach, Hellhook, Realize and Slow Descent
starting at 7 p.m
. Details here.

Traveling from the Lone Star State, Punk With A Camera and Sad2 lock horns with locals Bleach Party USA, Pretty Ugly and Gutter Town for an all-ages diversion. Or is it subversion? The doors open at 7:30 p.m. at Blacklidge Community Collective. Details here.
Tags: live , music , show , live music , live show , live shows , Image