The Hideout Saloon East recently announced its live music calendar for July, which includes R&B, country, rock and almost any other type of music Tucson bands are working with.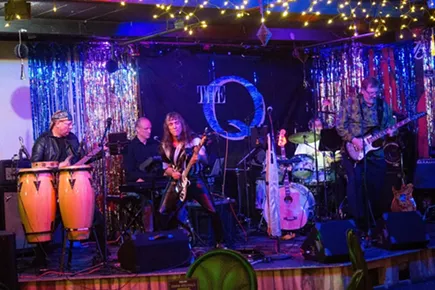 Friday, July 12
Desert Treasure
A variety cover band made for dancing! Featuring Joe DeLauro, Dave Mick, and Bruce Schoenberger.
8 p.m. to midnight


Saturday, July 13
Wendigo Crossing
This Tucson band runs the gamut from country, pop, rock and blues mixed up with a little funk.
8 p.m. to midnight

Friday, July 19

Soul Essential
Soul Essential fuses classic R&B with modern pop, and throws in a bit of Motown for good measure. Dancing is allowed!
8 p.m. to midnight

Saturday, July 20

The Q
This rock band features dynamic group vocals paired with a variety of hard rock and classic genre styles.
8 p.m. to midnight

Sunday, July 21

Frank N Steel
Returning to the Hideout, Frank N Steel are performing their own brand of country classics and original tunes.
6 p.m. to 9 p.m.

Friday, July 26

Half of Twice
Performing everything from the 70s until now, Half of Twice are capable of playing hair metal, blues, pop, country, reggae, blues and more.
6 p.m. to 9 p.m.

Saturday, June 27

360 Degrees
8 p.m. to midnight