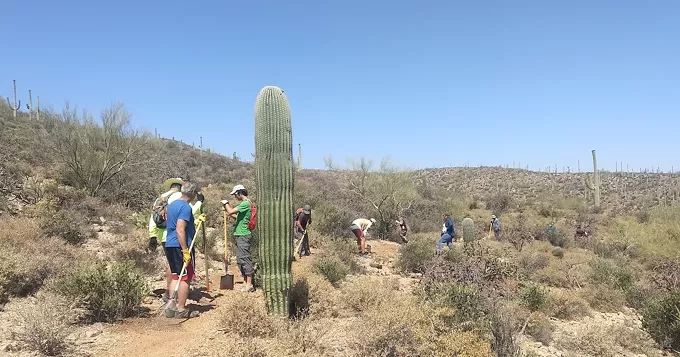 The Pima County Natural Resources, Parks and Recreation department is asking volunteers to help build 2.5 miles of trails.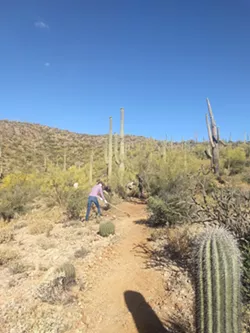 The extension will extend the Painted Hills Trails Park, as well as restoring the neighboring Enchanted Hills trail system, according to a release.
Both trails abut the Tucson Mountain Park on the western fringe of Tucson, with the newly-revitalized Painted Hills system featuring four miles of trails, while Enchanted Hills will have seven miles.
The restoration work at Painted Hills (3950 W. Anklam Road), will occur between 6-10 a.m. on Saturday, July 13.
Work at Enchanted Hills (Western end of 36th street, west of South Mission Road), will happen throughout the summer.
Anyone interested in helping at either site can reach Neil Stitzer, at 520-724-5239, or by email at neil.stitzer@pima.gov.