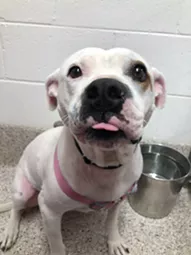 Free Microchips for Pets.
Some scary days are coming up for pets, with Fourth of July fireworks and monsoon thunderstorms on the horizon. Many pets run away when scared, and a microchip can go a long way in getting a pet home safe. Pima Animal Care Center will be helping pets stay with their families and out of the shelter by offering free microchipping through July 3. Make sure you can find Fido, get your furry friend microchipped today. 3 to 5 p.m. Pima Animal Care Center, 4000 N Silverbell Rd.
Details here.
Open Studios Under the Full Moon.
Metal Arts Village is having their open studios under the full moon this Monday and what a great way to spend your Monday night! Get outside once the sun has gone down and meet local artists, listen to live music, eat great food and take in the magic of the moon. Food trucks You Sly Dog and Fat Noodle will be on hand so grab some grub and settle in for a while before making your way to Tucson Hop Shop for a brew to complete the night. 6 to 9 p.m. The Metal Arts Village, 3230 N Dodge Blvd.
Details here.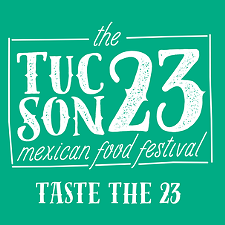 Taste the 23 Week.
Everyone knows Tucson has amazing Mexican food, but did you know that there are a whopping 23 miles of fabulous food located right here in town? This past weekend, the Southern Arizona Arts and Cultural Alliance celebrated their Tucson 23 festival and for the following week, many local restaurants are getting in on the action. With specials from $2.30 to $23, challenge your self to try some new delicious food. You never know, you might find your new favorite restaurant! Find a full list of participating restaurants and their deals
here.


Events compiled by Tirion Morris, Emily Dieckman, B.S. Eliot and Jeff Gardner.