These Bay Area "kinda grunge, kinda punk" indie rockers "Dip" into town for a show at Club Congress. Culture Abuse bring their vision of the Bay Dream along with a taste of "Goo" for all who care to sample. Songsmith Tony Molina, Dare and Entry lend support. Details here.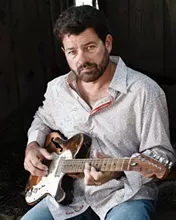 "Shaking bootys since 1993,"
Funky Bonz
enlivens
Funky Monday
at Elliott's on Congress. Details here.


Drawing from traditional jazz, swing and the American songbook, Tucson Jazz Institute hosts
JAZZ JAMbalaya
. At Sheraton Tucson Hotel. Details here.

From deep in the bayou, Cajun bluesman
Tab Benoit
tracks the brackish water of the Mississippi Delta—along with a strong dose of "Medicine"—into the Rialto Theatre. Soulful blues rocker
Eric Johanson
helps "Burn It Down".
Details here
.
<!————EndFragment————>
Tags: music , live music , live shows , live show , culture abuse , tucson jazz institute , jazz jambalaya , sheraton tucson hotel , funky bonz , funky monday , elliots , club congress , tony molina , dare , entry , tab benoit , eric johanson , Image