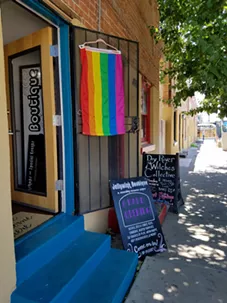 On Saturday, May 25, 2019, Jellywink Boutique made its return to Tucson and celebrated with their "Grand Opening" event.
Previously owned by Ally Booker, new-owner Erin Voss stepped in and has brought back the welcoming, inclusive vibe of this unique sex toy shop.
Those 18 and up can walk in and find educational books, attire and of course, sex toys!
Shop-owner Voss offers uplifting words and knowledge.
The store can be found on 416 E. 7th Street.