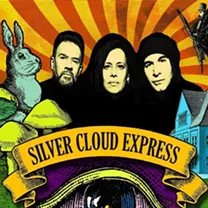 A technicolor musical experience awaits when
Silver Cloud Express, United Snakes and Hey Bucko
take to the stage at Sky Bar.
Details here.
The Blues Review features
Tom Walbank, Austin Counts and Christopher T. Stevens
. At Tap + Bottle Downtown.
Details here.
Guided by unseen voices, they are able to leap across the stage in a single bound.
Piñata Protest, Pigmy Death-Ray and The Demons
run amok. At the Surly Wench Pub.
Details here.
Performing transcendental music of the world,
Khalid el Boujami
on oud/voice will join
Balkan Spirit
on the patio at Agustin Kitchen.
Details here.

Deeper
: DJs
Atom Energy
and
Lunarfox
spin house at Passé.
Details here.