Friday:
Rosé All Day
. Maynards Market & Kitchen is hosting an event for all of you who aren't sure if you like white or red wine more. This event features tastings of multiple different wines, as well as some insider information about making rosé wines. Ah rosé, the neutral wine. 6 to 8 p.m. Friday, May 17. 400 N. Toole Ave. Tastings are $12. Free entry to wine tastings for Wine Club members.
Details here.
Fish Fry Friday at Arizona Beer House.
It's a fish fry, you know what that means: Beer! The Arizona Beer House is teaming up with the West Coast Trolley II food truck. You've heard of fish and chips, now get ready for fish and sips! And if fish isn't your thing, West Coast Trolley is also offering chicken. 4 to 9 p.m. Friday, May 17. 150 S. Kolb Road. Kid friendly.
Details here.
Tiger's Eye Art Reception.
If you can count on any city to have local art hanging on the walls of a locally owned pole dancing and acrobatics studio, it's Tucson, right? So you shouldn't be surprised to hear that Kinetic Arts Tucson is continuing their quarterly art showcase by featuring three artists: Marcus Robiason, Denny Fridkin and Jason Hull. All three self-trained artists will be at the reception, with their art for sale, as well as prints, magnets and coasters for the budget-conscious and budget-constrained among us. Barefoot on Bumblebees will be playing live music as well. And last, but not least, there are light refreshments. 7 to 9 p.m. Friday, May 17. Kinetic Arts Tucson, 17 E. Toole Ave.
Details here
.
Young Composers Festival
. Ever wondered exactly what goes into composing music? This is your chance to go behind the scenes and learn more about it with lectures, Q&A sessions and TSO performances. But the real highlight will be the premiere of 25 brand-new compositions by young composers ages 8 to 18. The participants have spent the last nine months meeting with Ilona Vukovic-Gay, TSO assistant principal viola, attending TSO dress rehearsals and working with TSO musicians. Past grads of the program have gone on to prestigious conservatories, been featured on NPR and won awards. If you're looking to have your faith in our future renewed, look no further than these shining stars. 6 p.m. Friday, May 17, at the Tucson Symphony Center, 2175 N. Sixth Ave. and 6 p.m. Saturday, May 18, and 1 p.m. Sunday, May 19 at Catalina Foothills High School, 4300 E. Sunrise Drive. Free.
Details here.

Loving Vincent.
Grace St. Paul's Episcopal Church is screening a serious cinematic achievement: The first fully painted feature film. This wonderful movie brings Vincent van Gogh's artwork to life, while telling the story of his death. The film is made up of more than 65,000 frames of oil paintings on canvas, created by a team of more than 100 painters. Recommended for any fans of van Gogh's artwork, painting in general or those who want a movie truly unlike any other. 6:30 to 9:30 p.m. Friday, May 17. 2331 E. Adams Street. Free.
Details here.
Madagascar 3: Europe's Most Wanted.
The Loft Cinema is hosting a free outdoor screening as part of their Loft Jr. series. This movie picks up—big surprise here—where the previous two left off: Still in Africa, the animals are trying to make it back home to New York's Central Park Zoo. Featuring the voices of Ben Stiller, Chris Rock and more. This screening will take place outdoors on "Hippie Hill" at Himmel Park. You Sly Dog food truck will be on site selling hot dogs and more. 7 to 8:45 p.m. Friday, May 17. 1000 N. Tucson Blvd. Free. Please bring your own seating.
Details here.
Robot Jox.
The Screening Room is getting cheesy and culty, but not in the literal ways. Sponsored by Zia Records, Tucson Comic-Con and Cobra Arcade, this screening of a nearly-forgotten sci-fi classic features giant robots battling it out in a future dystopia. What more do you need to know? 7:30 to 9:30 p.m. Friday, May 17. 127 E. Congress Street. $5.
Details here.
The Undesirables: Reception and Program With Laurie McKenna.
On July 12, 1917, the Bisbee Sheriff and several Arizona mining companies rounded up more than a thousand striking miners and their supporters and banished them from their homes. As part of the Arizona History Museum's new "Stories of Resilience" exhibit, artist Laurie McKenna created 1,200 rubbings of a 1917 penny to commemorate each of these men. At this reception, McKenna will share stories about her process and motivation and play some of her video vignettes, where she imagines scenarios of the deportation with metal toys. 6 to 8 p.m. Friday, May 17. Arizona History Museum, 949 E. Second St. Free with admission, which is $10 adults, $8 seniors, $5 for adult students, $4 for student youth ages 7 to 17. Free for veterans, museum members and kids 6 and under. RSVP to Nicola Brownlee at nbrownlee@azhs.gov or 617-1141.
Details here.
Third Annual Waila Celebration at Desert Diamond.
Have you ever seen Waila, the social dance the Tohono O'odham adopted from the Spanish, in action? Set to the music of accordion, saxophone, electric and bass guitars, and drums, it's a fantastic time. Come enjoy great
music, food and dancing—and learn a little bit about traditional tribal celebrations and arts and crafts—at this free event. The lineup includes T.O. Mumsigo and Valenzuela & Company on Friday and the Intertribal Waila Band and Southern Scratch on Saturday. 5 to 11 p.m. Friday, May 17, and 4 to 11 p.m. on Saturday, May 18. Desert Diamond Casino Sahuarita, 1100 W. Pima Mine Road, Sahuarita. Free (and the first 150 people on Friday, and 200 on Saturday, get $10 in free play).
Details here.
Saturday:
Guided Tasting at Tap & Bottle.
If you feel like joining a special beer society, Tap & Bottle Downtown is teaming up with The Bruery Tasting Room to host a private guided beer tasting before their public beer release. The guided tasting includes 5 oz pours of: Oude Tart 2019, Sour in the Rye 2019, This is Mrs. Ridiculous and more. Stick around for their public beer releases immediately afterward. 11 a.m. to noon Saturday, May 18. 403 N. Sixth Ave. $40.
Details here.

Cider Days at Craft.
Multiple months in the making, Craft, A Modern Drinkery, is celebrating "CiderDays: A Celebration to the Core." This event features a varied assortment of ciders, as well as keynote speaker Jeff Mickel discussing Texas's first hard cidery and their passion for old world ciders. There will also be raffles, giveaways, food trucks, cider representatives and more. 4 to 8 p.m. Saturday, May 18. 4603 E. Speedway Blvd.
Details here.


Black Renaissance: Visual Arts.
This weekly event through the month of May to celebrate the contributions of black artists to popular culture is back, this week with a focus on visual arts. Local musician seanloui created this series to help the community learn about and enjoy more contributions by local black artists. They're calling this night "Black Museum," and featuring original pieces by artists like Sandra Taylor, FlawlessViktory, Roland Brooks, Che Wilson and Elizabeth Denneau. Plus plenty, plenty more! 8 to 10 p.m. Saturday, May 18. Hotel McCoy, 720 W. Silverlake Road. Free.
Details here.
Travelogue: Grand Destinations and Personal Journeys.
Summertime is on its way, which means lots of people are going on vacation. Lucky for those of us who aren't, the Tucson Museum of Art and Historic Block is bringing in a group of paintings, drawings, photographs and graphics all inspired by travel. More than 80 artists are displaying pieces they created based on almost 250 years of travel all over the world. As co-curator Julie Sasse says, "This exhibition reminds us of the joy of observation and celebrates creativity inspired by place." So hey, maybe this travel-inspired art will lead you to do some art-inspired travel! Saturday, May 18, through Sunday, Sept. 29, at TMA, 140 N. Main Ave. Hours are 10 a.m. to 5 p.m. Tuesday through Sunday, or 10 a.m. to 8 p.m. the first Thursday of each month. $12 GA, $10 seniors 65+, $7 college students and youth ages 13 to 17, free for veterans/active military/museum members/kids 12 and under.
Details here.

Making Molten History
. Glassblown art almost always looks neat. But watching the glassblowing process? Even more neat. The Sonoran Glass School is hosting this full day of demonstrations where artists will spend two hours showcasing a style inspired by a celebrated period in art history, all while a host provides educational commentary. In order, you've got Jason Marstall doing surrealism, Paul Anders Stout doing minimalism, Jordan Ford and Austin Littenberg doing Venetian Renaissance and Andrew Schultz doing Dada circa 1916 to 1930. Then there's a reception for the final pieces (with refreshments), a presentation, and some bidding and mingling. YAS GLASS. 9 a.m. to 5 p.m. Saturday, May 18. Sonoran Glass School, 633 W. 18th St. $10 GA or $5 for Sonoran Glass School members.
Details here.

Bless Our Show(tunes).
Oh, Reveille Men's Chorus. You had us at "showtunes." This local group—committed to promoting the acceptance of LGBTQ+ individuals and changing lives through music—is closing out their 24th season with an evening full of Broadway renditions of songs about spirituality and religion. So get ready to have your heart soar and your throat sore, from all the singing along you won't be able to resist. Bring your ears for listening and your amazing technicolor dreamcoat to help you get in the spirit. 7:30 p.m. on Saturday, May 18, and 2 p.m. on Sunday, May 19. Temple of Music and Art, 330 S. Scott Ave. $20 GA.
Details here.

Keep Tucson Sketchy.
Get ready to get laughin'! Because this night full of comedy, music and funny videos is designed to be a comedy experience that will have you coming back for more. Matt Ziemak hosts, Jaca Zulu is the musical guest and DJ Bob Really is on the sounds. Keep Tucson Sketchy is produced by a collective of local comedians, writers and videographers, so you get to support local funny folks while you're enjoying your Saturday night out. 8 p.m. Saturday, May 18. The Screening Room, 127 E. Congress St. $10.
Details here.

San Ysidro Festival.
You've probably enjoyed wheat. If you've ever returned to wheat after a low-carb or wheat-free diet, you may have even had a religious experience with wheat. But have you ever really celebrated wheat? This traditional and historic wheat harvest festival is your chance. Sample pozole! Help harvest, thresh, minnow and mill white Sonora wheat! Watch Lion Dancers from the Tucson Chinese Cultural Center and the Santa Rosa Basket Dancers perform! And enjoy live music, a procession, presentations and a Tohono O'odham four directions blessing. Can't wheat to see you there! 8 a.m. to noon. Saturday, May 18. Mission Garden, 946 W. Mission Lane. Free.
Details here.
Cool Summer Nights.
One of the best way to keep track of the changing seasons in Tucson is to take note of when annual series, like the Arizona Sonora Desert Museum's Cool Summer Nights program, return. It's back, which means it's hot again! Tonight's theme is "Creatures of the Night," featuring presentations about nocturnal creatures, docents teaching you about animals and nature and an art exhibit by Chris Maynard—a man who carves feathers into beautiful, intricate art. Plus, check out the stingray touch exhibit and the Packrat Playhouse in the cool of the night! 6 to 10 p.m. Saturday, May 18. Arizona Sonora Desert Museum, 2021 N. Kinney Road. $21.95 GA, $19.95 seniors 65+, $8.95 for kids 3 to 12, free for kids under 3, $17.95 for active or retired military, $16.95 for Arizona/Sonora residents.
Details here.

Family Fiesta Summer Reading Kick-Off!
There oughta be a word for the special kind of joy that comes from picking up an armful of books from the library as a kid, then heading home to read them with the entire summer stretched out before you. The Pima County Library and the Tanque Verde Swap Meet are hosting this event to get the party started. Pick out a free book, meet Curious George and Clifford, and visit the Bookmobile to check out some library selections. You can also do a craft project, pick up some free seeds from the Seed Library and even enjoy some live stories from Make Way for Books. Let's get ready to reeeeeead! 6:30 to 9 p.m. Saturday, May 18. Tanque Verde Swap Meet, 4100 S. Palo Verde Road.
Details here.

Learn to Play Dungeons & Dragons.
Maybe you've heard your friends talk about it. Maybe you've seen a meme about it. And maybe you're interested in dipping your toes into the big, beautiful world of D&D, but aren't sure where to start. This is your opportunity! Heroes and Villains Comic Book Store is hosting this event to teach people how to play, walking you through step-by-step in how to make your own character so you'll be all ready for your first short adventure. All new players get a free dice set, while supplies last! Get ready for the next chapter of your life to begin. 3 to 7 p.m. Saturday, May 18. Heroes and Villains Comic Book Store, 4533 E. Broadway Blvd. Free.
Details here.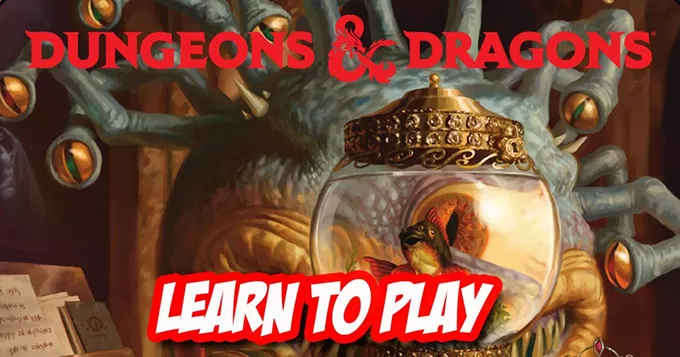 Sunday:
Meet the Chefs.
Peak behind the kitchen curtain at this event, where you get to meet the chefs competing to battle in the 2019 Iron Chef Tucson competition. Sample beer as well as food from chefs from: Dante's Fire, Chef Chic, Maynards, Prep & Pastry, Gourmet Girls Gluten Free Bakery and more. Hosted by Iron Chef Tucson and Culinary Experience. 5:30 to 7:30 p.m. Sunday, May 19. At Casino del Sol, 5655 W. Valencia Road. $10. 21+
Details here.
Tails & Ales.
The Humane Society of Southern Arizona is celebrating pets, and beer! This fundraiser/dog wash at Barrio Brewing means you can enjoy a beer and get your pet cleaned at the same time, all while supporting a great local nonprofit. 11 a.m. to 4 p.m. Sunday, May 19. 800 E. 16th St. $15 for a regular wash, or $40 for VIP which includes a VIP bandana, custom pint glass, line-cutting privileges, and doggie goodies. All ages.
Details here.

Tucson Pops—the Arizona Balalaika Orchestra.
One of only about a dozen Russian folk orchestras in the United States, this nonprofit ensemble was founded back in 1980, and has played all over the state and in Mexico. Instruments include the balalaika, which looks like a triangular guitar, and the domra, which looks like a bulbous guitar. At this event, you'll hear pieces ranging from the Tucson March to Lara's Theme from Dr. Zhivago to C. Saint-Säens; Bacchanale from Samson and Delilah to Shostakovich's Waltz No. 2. We're lucky to live in a place where we can hear music like this, and even luckier to have a chance to see it for free this weekend! 7 p.m. Sunday, May 19. DeMeester Outdoor Performance Center at Reid Park, 900 S. Randolph. Free.
Details here.

True Colors Writing & Art Workshop.
Lee Balan, an artist/curator/mental health professional, started hosting this series back in January through the Colby Olsen Foundation, created to help people express themselves through art and poetry. Interested in art but nervous about dipping your toes in? This workshop is full of all sorts of exercises for writing, self-esteem and art. Loving yourself feels really good, and expressing yourself gives you a chance to make something tangible you can be proud of. Worth a shot, no? Noon to 2 p.m. Sunday, May 19. Gallery 2SUN, 100 E. Sixth St.
Details here.

Signs.
Aliens arrive, and things get spooky. For many, this was the point where audiences fell off the M. Night Shyamalan hype train. But I never viewed him as more than a fun B-movie director anyhow, so his films didn't disappoint until a few years later. I say bring on the tin foil hats! Part of their "Staff Selects" series, The Loft is screening this sci-fi thriller on a 35mm print! 7:30 to 9:30 p.m. Sunday, May 19. 3233 E. Speedway Blvd. $8.
Details here.

Events compiled by Tirion Morris, Emily Dieckman, B.S. Eliot and Jeff Gardner.