They are the progeny of the late Gregg Allman and Dickey Betts. Accomplished musicians in their own right, Devon Allman and Duane Betts just can't help it; They have guitar playing in the double-helix of their DNA. The
Allman Betts Band
slides into The Fox Theatre.
Details here.

Washington, D.C.'s
Dead Meadow
light up their Lovecraftian psychedelia infused stoner rock at 191 Toole.
Strange Lot and La Cerca
are part of the soft parade.
Details here.

"Every song is a reflection of how I'm actually feeling," says this Canadian pop singer. "I'm telling people about me."
Johnny Orlando
is at the Rialto Theatre. With Hayden Summerall.
Details here.
From Austin, dreamy psychedelic synth poppers
Night Glitter
(featuring LouLou Ghelichkhani from Thievery Corporation) bring sultry, French-pop inspired electronica to Club Congress. With chanteuse
Louise Le Hir.
Details here.
Filled with necromancy and lore, like the Arthur Burks novel of the same name, cross the imaginary "Desert of the Dead" with garage/psych rock 'n' rollers
Black Medicine.
At Tap + Bottle + Downtown.
Details here.
Powerhouse gospel and jazz vocalist
Ada Redd Austin
belts at Jazz Night at the Westward Look.
Details here.
Sullying the sacred,
The Demons and Then When
will melt the granulated sugar off the malasadas. At Irene's Holy Donuts.
Details here.

Nashville music mogul
Virginia Cannon
presents
Thursday Night Live: A singer-songwriter showcase.
Six performers, four original songs, taking turns round robin. At Monterey Court.
Details here.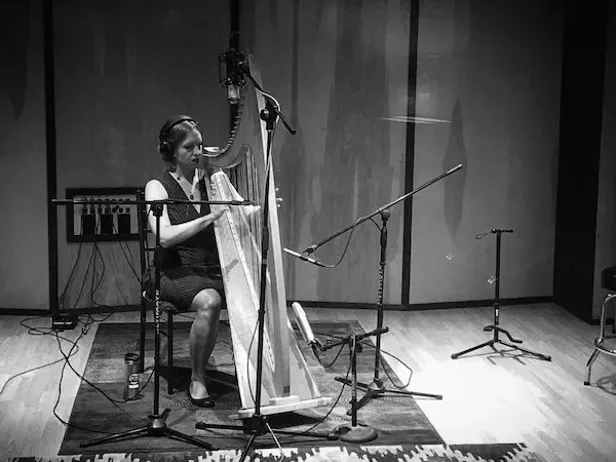 Folk harp and viola delicately commingle to arrive at a mysterious landing. Mariah McCammond and Deanna Cross are
The Hatpin Duo
. At Agustin Kitchen.
Details here.

The
Gabrielle Pietrangelo Trio
perform timeless romantic songs to soothe your feral soul. Date Night on the patio of The Coronet.
Details here.