Jimi Hendrix: Electric Church.
Not only is the Loft Cinema showing you a documentary on Jimi Hendrix's historic July 4, 1970, performance in front of more than 300,000 fans, but they're giving you the opportunity to meet and ask questions to a member of the Hendrix family. At this special screening, made in partnership with Zia Records, there will be a Q&A with Jimi Hendrix's sister, Janie Hendrix. 7:30 to 9:30 p.m. Wednesday, May 15. 3233 East Speedway Blvd. Regular admission prices.
Details here.



Southern Arizona Senior Pride Book Club.
If you've been keeping up with this group's book list (which you should—they pick great books), you know they already read Alison Bechdel's Fun Home, a memoir about the author's relationship with her father. For this month's meeting, they're reading Are You My Mother?: A Comic Drama by Alison Bechdel, a book about the author's relationship with her mother. We all have warped, complicated relationships with our mothers. Why not read some really eloquent, hilarious writing about the subject and talk about it with a group? 2 to 3:30 p.m. Wednesday, May 15. Ward 3 Council Office conference room, 1510 E. Grant Road. Free.
Details here.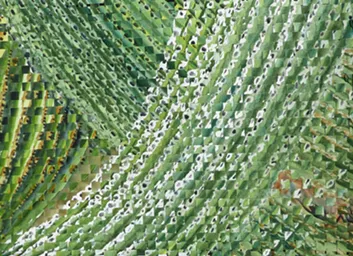 On the Desert: An Exploration of Fibers.
Fiber is an interesting word: You can use it to talk about a specific kind of nutrient, about the cloth that makes up your clothes or your bedspread, or to make dramatic statements about using every fiber of your being. From hand-crafted to industrially machined, fiber is everywhere. This exhibit explores the weaving, soaking, staining, stitching, painting, knitting, collaging, cutting, pressing, sewing and more of traditional and experimental fibers in the Southwest desert. Head over to Tohono Chul to enjoy a Fiber Friday or Woven Wednesday. Exhibit on display through the end of July. 9 a.m. to 5 p.m. daily at the Tohono Chul Exhibit House, 7366 Paseo del Norte. $13 adults, $10 military/student/senior, $3 for kids 5 to 12, free for members and kids under 5. Details here.
Events compiled by Tirion Morris, Emily Dieckman, B.S. Eliot and Jeff Gardner.