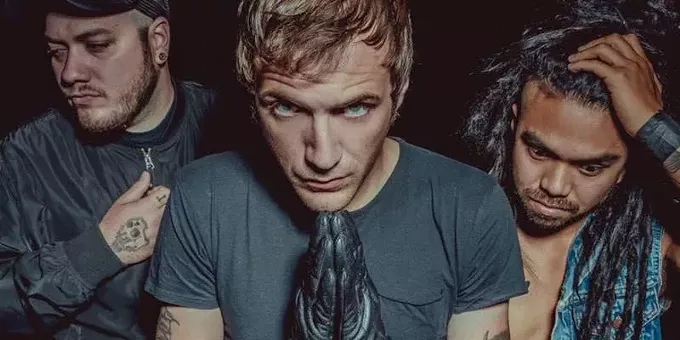 On
No Pryers
(2019), these Los Angelenos alternate between currents of political angst and pummeling darkwave dance beats. With a metallic stare,
The Electric West
say "No No No" to just about everything. At Club Congress.
M. Crane and Zero Miles To Empty
add fuel to the fire.
Details here.
"Just One of the Guys,"
Jenny Lewis
has placed everything
On The Line
. "Heads Are Gonna Roll" at the Rialto Theatre. With the "alternative world" music of
Karl Blau
.
Details here.
This musical performer has been described as "a utopian anarchist in Cuban heels." Equal parts primal hill country bluesman, deviant avant-garde artiste and rock 'n' roll raconteur, Tav Falco's
Panther Burns
brings the Cabaret of Daggers to 191 Toole. With a salvo, gunsmoke-tinged indie rockers
The Rifle
kick off the show.
Details here.