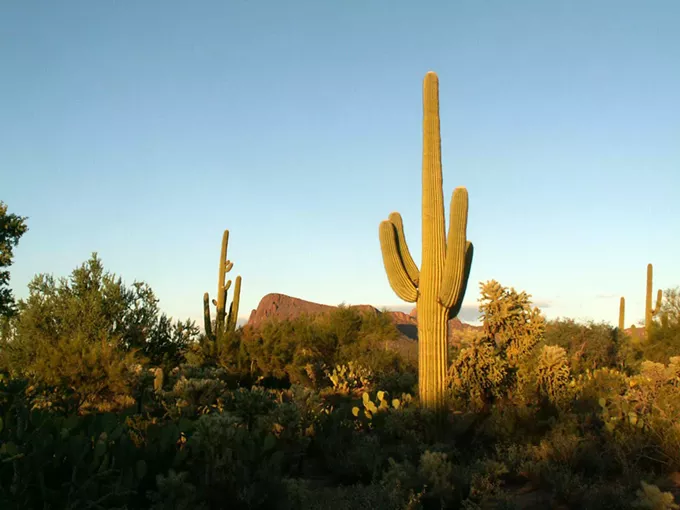 It Takes a Community to Raise a Saguaro Presentation.
We all love our gentle giants that dot the desert in this town, but do you know what it takes for a saguaro to grow? Head out to Saguaro National Park East where the experts will present the life cycle of the mighty saguaro from seed to the sad day they topple over. This 30 minute presentation will detail how the giant cacti interact with their desert ecosystem. 11 a.m. Rincon Mountain Visitor Center (Saguaro East) 3693 South Old Spanish Trail.
Details here.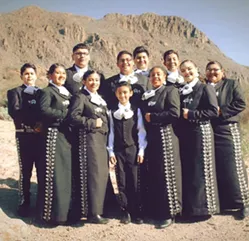 Mariachi Extravaganza, A Mother's Day Serenata.
Didn't know what to get mom yesterday? Or worse, you forgot it was Mother's Day? Well, you might still be able to get away with it. The Gaslight Theatre is hosting a day-late Mother's Day celebration with a beautiful serenades from local favorite mariachis. The lineup includes Mariachi Sonido de Mexico, Ballet Folklorico Tapatio, Jose Martin Marquez y los Figueroa, and Mariachi los Giros. Make it up to your mom and bring her out for a night of fun. 7010 E Broadway Blvd. 6 to 8 p.m.
Details here.
Wine Tasting Event, Yes we CAN!
Have you seen these cute little cans of wine dotting the shelves of breweries and markets recently and thought, gasp! Wine in a can?! Well, to be honest they can be pretty delicious, so give it a try! Arizona Beer House is contradicting their name for one night with a canned wine tasting tonight with wines from four different vineyards ranging in color and fizz. Come out and try it, you are sure to be surprised! 6 to 7:30 p.m. 150 S Kolb Rd.
Details here.


Events compiled by Tirion Morris, Emily Dieckman, B.S. Eliot and Jeff Gardner.