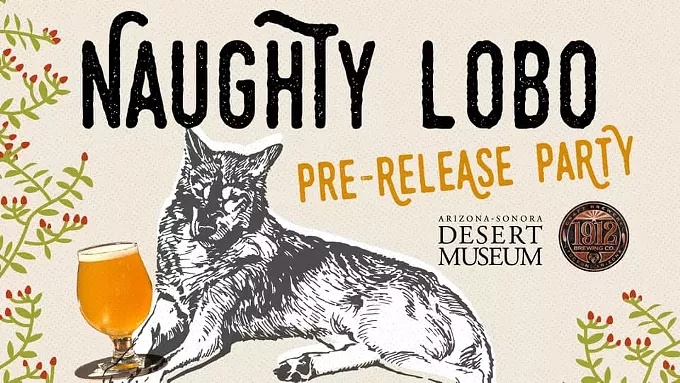 Chiltepin Naughty Naranja Pre-Release.
1912 Brewing is hosting a pre-release party for their "Naughty Naranja" brew, made in collaboration with Arizona-Sonora Desert Museum. Using the museum's locally-grown chiltepins, they made their Naughty Naranja extra spicy (and extra naughty). 5 to 9 p.m. Thursday, May 9. 2045 N. Forbes Blvd. 21+.
Details here.
Hanson Producers Club Spring Salon.
The University of Arizona's Hanson Film Institute invites you to their "Spring Salon" event at Hacienda Del Sol Guest Ranch Resort, where they'll be viewing excerpts of Almost an Island, made by local documentarian Jonathan VanBallenberghe. This documentary examines the lives of an Inupiaq family in Kotzebue, Alaska. VanBallenberghe will be live in person to present his work. Must be a member of the Hanson Producers Club to attend. These twice-yearly offer an opportunity to meet and mingle with southern Arizona residents involved in of the industry. 6 to 8 p.m. Thursday, May 9. 5501 N. Hacienda del Sol Road.
Details here.
Sustainability Series: Energy Rebates 101.
Of course it's great to make sustainable adjustments to your lifestyle just for the sake of being better for the environment. But, hey, it doesn't hurt that TEP offers lots of rebates to commercial building owners and business to reduce your energy bill at the same time. LED lightbulbs are a great, simple start, but there are lots of ways to be more energy and cost efficient. Come learn more about it all at Local First Arizona's and Tucson's 2030 District's first workshop in their new sustainability series. 5:30 to 7 p.m. Thursday, May 9. 1064 E. Lowell Road. Free.
Details here.


Events compiled by Tirion Morris, Emily Dieckman, B.S. Eliot and Jeff Gardner.