The Me Inside of Me.
Every year, the Invisible Theatre's Pastime Players, an award-winning arts education program for mentally and physically challenged students, put on an original musical based on a year's worth of instruction in music, drama and dance. Some components are the same each year, but the flexible framework allows individuals to shine in their own way. This year's production, for example, features Shakespeare, an original rap, something called "The Pizza Song," and excerpts from Annie. Come support—and see in action—the idea that when people come together, they really can make a difference. 7 p.m. Wednesday, May 8. Doolen Middle School, 2400 N. Country Club Road. Free.
Details here.

Mo Urban's Open Mic Comedy.
Always wanted to try your hand at stand-up comedy? Well, it's time to get your jokes ready and head over to Cafe Passé. Mo Urban hosts the show every Wednesday night from 7 to 9 p.m. so if you don't quite work up the nerve this week, try again next! Cafe Passé, 415 N. Fourth Avenue.
Details here.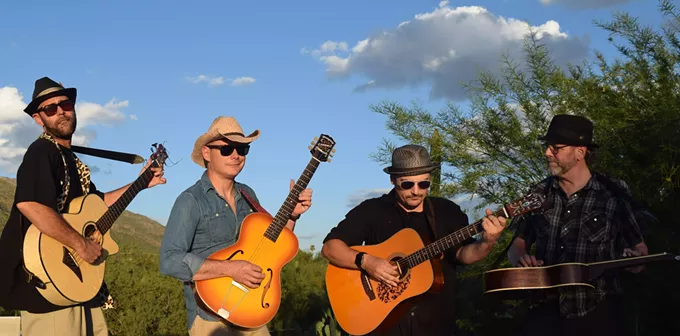 Brokedown Palace plays Public Brewhouse.
Have you managed to stumble upon Public Brewhouse in the alley behind Ermanos yet? Well, if not, it's worth finding. This hidden spot is a Fourth Avenue gem and as if good beer isn't enough, tonight they have live music as well! Brokedown Palace will be on hand with their unique blend of "Tucson-baked Americana Folk" and classic covers. No cover. 209 N Hoff Ave.
Details here.


Events compiled by Tirion Morris, Emily Dieckman, B.S. Eliot and Jeff Gardner.