Three Great Things to Do in Tucson Today: Tuesday, May 7
Wings for Women Tucson Charity Event.
Arizona Beer House is hosting an event to benefit a local charity that helps homeless women. Drinks will be provided by Arizona Beer House, food will be provided by Johnny's Philippine Grill. Plus, there will be raffle prizes available and Arizona Beer House will match tips. 6 to 9 p.m. Tuesday May 7. 150 S. Kolb Road.
Details here.
Mad Max 2: The Road Warrior.
For their Tuesday Night Classics series, Harkins Theatres is screening the film that turned Mad Max into the post-apocalyptic throttle-and-thrust extravaganza it is today. Watch as Mel Gibson battles against hordes of raiders and their weaponized automobiles, on the big screen! 7 p.m. Tuesday, May 7. 5455 S. Calle Santa Cruz and 5755 W. Arizona Pavilions Drive.
Details here.
Arizona Baseball vs. Arizona State.
A tale as old as time, UA is playing ASU and the rivalry is on! Head on out to the ball game to show some support for the Wildcats baseball team. Fresh off a win against the University of Oregon, Arizona Baseball once again takes the home field for a chance to beat the Sun Devils. 6 to 9 p.m. Hi Corbett Field, 3400 E Camino Campestre. Tickets $5 to $8.
Details here.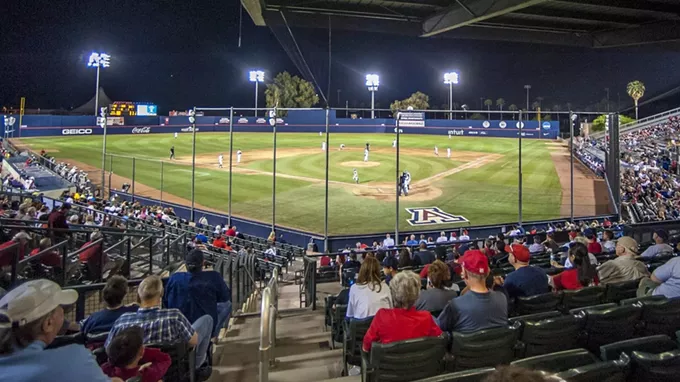 Events compiled by Tirion Morris, Emily Dieckman, B.S. Eliot and Jeff Gardner.

Tags: things to do , fun in general , sports , shows , beer , movies , UA , Wildcats , baseball , Arizona Beer House , Mad Max , Tuesday , events , May 7 , Image