Diner Mondays at Tucson Hop Shop.
A few months ago the Tucson Weekly wrote about the cutest little mobile diner around,
Substance Coffee Co
. With it's delicious fried mac 'n cheese and vegan milkshakes, it is worth hunting down this restaurant on wheels. Today, Tucson Hop Shop is making it easy for you! What could be better than craft brews and diner food? 6 to 9 p.m. 3230 N Dodge Blvd.
Details here.


Free Community Yoga Flow Class.
Always wanted to try yoga but not sure who to take classes from? Studio 520 Yoga is celebrating their newest teacher Ashlee McDougall. Check out her class and see if it's the one for you at this free Monday morning yoga class. Start the week of on the right foot, maybe even in tree pose! 10 to 11 a.m. 1240 N. Stone Ave.
Details here.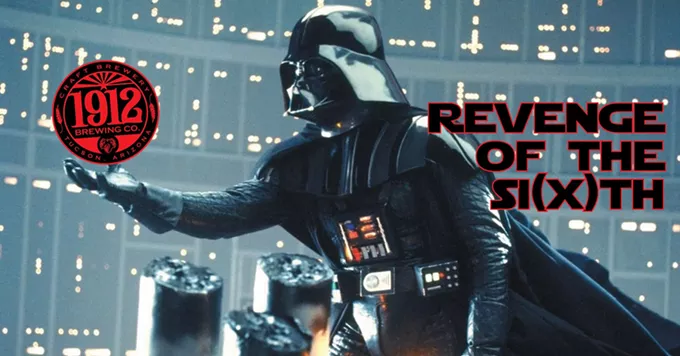 Revenge of the Si(x)th
. So maybe you were too busy to celebrate May the Fourth? Well, it's not too late to celebrate Revenge of the Si(x)th! 1912 Brewing Company invites you to join the Dark Side and enjoy a new Star Wars beer release. Dress up in your favorite t-shirt or full robes for a night of nerd-tastic fun.
Details here.


Events compiled by Tirion Morris, Emily Dieckman, B.S. Eliot and Jeff Gardner.