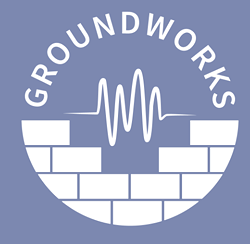 With both Cans and Galactic Center closing their doors earlier this year, it might seem community spaces for independent music are shrinking around Tucson.
But a group of local musicians and educators recently started an initiative to build a new community space for artistic expression – and Tucson is responding.
In less than a week since initiating their Kickstarter campaign for Groundworks, a community arts space and music venue, the organizers reached over 80 percent of their funding goal.
Groundworks is being orchestrated by Logan Greene, a local musician and teacher.
"We're building a community around youth art, music and education and we're focusing on our sustainability so that we'll be here for years to come," Greene said.
According to the Groundworks team, the primary goal of this location is to "provide a space to cultivate young artists in Tucson. Through Groundworks, Tucson's youth will have opportunities to take classes in music and various mediums of art, attend shows, perform at shows, and even help out with every aspect of running a show".
According to Greene, Groundworks aims to move into a building in the next few months and open their doors in fall 2019.
Groundworks is currently in the process of obtaining 501c3 non-profit status from the IRS.
For more information, visit
groundworkstucson.com