In a collaboration with
Ozomatli
and
Locos Por Juana
, "The Wall" questions the definition of the word immigrant and what makes one illegal. According to the band, "The track speaks volumes about what has been going on in terms of immigration, borders, homeland security and identity politics during the current divisive administration."
From Austin, this Grammy Award-winning nine-piece Latin funk and cumbia powerhouse,
Grupo Fantasma
, blasts into 191 Toole.
Vox Urbana
get the party started…
"Fans have been asking for an album centered just around me. So, I give them N9NA." On his freshly released video, "Like I Ain't," this indie rapper is on mission to convert non-believers. "This is me, wholeheartedly. It's for die-hard fans and newcomers. I'm rapping like I've never sold a gold or platinum record."
Tech N9ne
rolls the It Goes Up Tour into the Rialto Theatre.
Utah dream poppers
Choir Boy
and a solid cast of others—
Hikikomori, Lychee, Kell, Carnival
and
This or This
—perform in an all-ages show at Ward6 - AZ.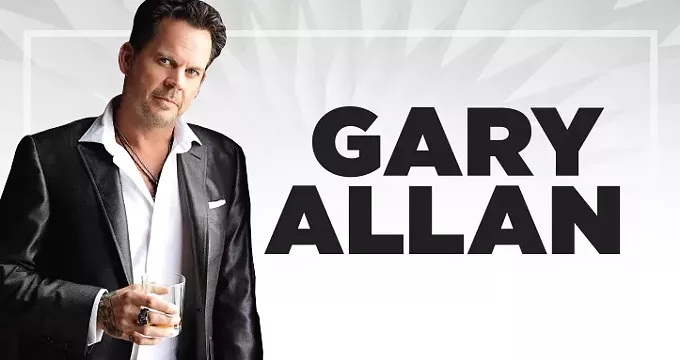 Playing the role of modern-day outlaw, country singer
Gary Allan
is placing his "Used Heart For Sale" on the auction pedestal at the Desert Diamond Center.
Akin to a piping hot bowl of menudo that comforts and helps to remedy the malaise,
The Carnivaleros
offer up an "unnatural ball" at Monterey Court.
"Musician, renegade, friend,"
Mike Hoy & The Boys
wheel the Limited Mileage Tour into Sky Bar. With the rock 'n' roll of
Rye Heat.


On Thresholds, this Canadian guitarist/songwriter faces existential uncertainties packaged beguilingly amid indie pop melodies.
Mike Edel
is at Club Congress.
Night Weather
and
Viané
provide support.
The EDM community shall gather.
Sirenz, Jamaste, DJ Ramrod, Lephan and RVRE
assemble for a Memorial Show in Honor of Josh Torres. Proceeds to help family with final expenses. At Passé…
This DJ/producer duo's genre-defying sets seamlessly segue trap and hip-hop into booming electro house, then just as quickly can detour through unanticipated terrains.
GTA
drop massive bass beats at Gentle Ben's. With electronic dance groovemeisters
Nadastrom.


Black Renaissance: A celebration of black artists in Arizona happens at Hotel McCoy every Saturday in May. This week features the music of hip hop artists
Jaca Zulu, Cash Lansky, Chakara Blu and Kazier.

Château Château, Moontrax, Oracle & Hardy and The Sometimes
perform at The Girl Crush Benefit Concert. Proceeds will go to the United Nations Foundation's adolescent girl campaign Give Her a Future initiative. At Club Congress.
And on the plaza at Hotel Congress, it's the Agave Heritage Festival. While exploring the significance of agave on the border region the intoxicating rhythms of
Phoenix Afrobeat Orchestra
and
Jerusafunk
will wafts through the night air.
In the mood for a Rock 'n' Roll Donut Party?
The Gunrunners, The Distortionists and The Ohmlauts
will make the chocolate sprinkles melt at Irene's Holy Donuts.
Celebrating the release of their first demo tape, Love That You've Lost,
The Great Citizens
are holding an all-ages bash at Ward6–AZ.
Stripes520, All Harmless, Hang The Bassist and Banana Pancakes
add to the festivities.
The transworld musical stylings of
Kyklo
cross borders at Exo Roast Co.
The
Eugene Boronow Trio
entertains at The Dusty Monk Pub.
The Mariachi Women's Festival features two-time Grammy winners
Mariachi Divas de Cindy Shea
, Phoenix's
Mariachi Rubor
and Tucson's own mariachi singer
Monica Trevino
. At the Leo Rich Theater.
Hotel McCoy throws a Cinco de Mayo party with
Devotchka, Orkestra Mendoza and Joey Burns of Calexico
. The bash with food trucks and other fun kicks off at 2 p.m.
The Latin fusion-inspired salsa, cumbia and ska of
Santa Pachita
figure prominently in The Annual Cinco de Mayo Celebration at Hotel Congress. Oh, and, the agave too.
"Being famous was never the goal," says lead vocalist/guitarist Andrew VanWynGarden, who from the outset had a knack for writing songs that sounded like they were "filtered through a kaleidoscope." Well, if you waited on getting tickets, bad news. Rumor has it the
MGMT
show at the Rialto Theatre has sold-out.
Mik & The Funky Brunch
offer up just that at La Cocina.