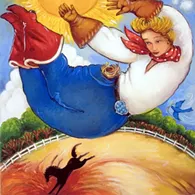 Expressive Figurative.
The Wilde Meyer Gallery's May exhibit is focused on the way artists share narratives by depicting humans and animals. Sometimes, it's through a straightforward portrait. Other times, there are whole scenes surrounding the central figure that tell a story worth thousands upon thousands of words. From a blissful-looking steer to a vibrantly colorful Native American figure, this exhibit depicts an array of artist-created figures. Wednesday, May 1, through Friday, May 31. Wilde Meyer Gallery, 2890 E. Skyline Drive. Hours are 10 a.m. to 5 p.m. Monday through Saturday and 1 to 4 p.m. on Sundays. Free.
Details here.



Free Solo.
Winner of the Best Documentary Feature at the 2019 Oscars, this film is not for those with acrophobia. This free screening, presented outdoors on the UA Mall, follows rock climber Alex Honnold, as he prepares to achieve his lifelong dream: climbing the 3000-foot face of El Capitan in Yosemite National Park—without a rope. It is harrowing and it is incredible. Come to the screening early to try out a climbing wall! 8 to 9:45 p.m. Wednesday, May 1. 1303 E. University Blvd. Free.
Details here.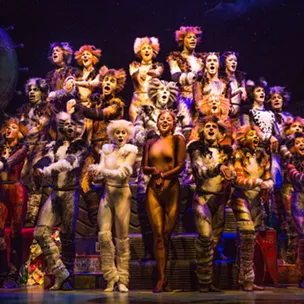 Broadway in Tucson: CATS.
Ah, Cats. One of the most divisive musicals out there: You either love it or you hate it. You might not expect a musical about the internet's favorite animal to garner anything other than praise, but some people just aren't into it. But considering it's won seven Tonys, has been translated into 15 languages and has set longevity records on both sides of the Atlantic (it ran for 21 years in London!), it's the sort of thing that you really shouldn't judge until you've seen it. Plus, most of the songs are straight up just T.S. Eliot poems. Worth checking out, no? Tuesday, April 30, through Sunday, May 5., with evening shows at either 6:30, 7:30 or 8 p.m., a Saturday 2 p.m. matinee, and a Sunday 1 p.m. matinee. Centennial Hall, 1020 E. University Blvd. $19 to $120+.
Details here.


Events compiled by Tirion Morris, Emily Dieckman, B.S. Eliot and Jeff Gardner.