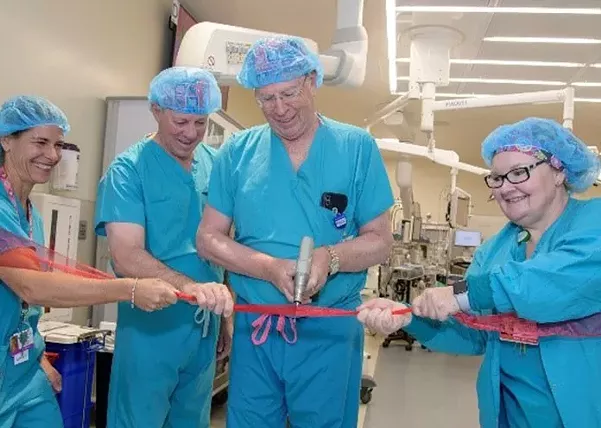 After four years of construction, Banner - University Medical Center's $446 million "Tower 1" is open and operating. The new nine-story patient tower opened on April 22, with its first surgeries taking place April 29.
The new location includes more than 200 private rooms. It also includes 20 new operating rooms, which are replacing 18 now-closed operating rooms in the original hospital building.
According to Dr. Chad Whelan, CEO of Banner - UMC, this new building is aimed to be a "21st-century academic medical center," with a focus on the latest technology.
"The new operating rooms are a fantastic way to serve the people of Arizona with the latest technology and modern facilities," said Dr. Benjamin Lee, chief of the Division of Urology in the UA Department of Surgery.