El Tambó Fest.
A night-long party of cumbia bands and DJs from across the borderlands region. 7:30 p.m. to 2 a.m. Friday, April 26. Hotel Congress. 311 E. Congress St. $12 in advance, $15 day of.
Details here.

Ignite Agave.
As part of the Agave Heritage Festival, the Fox Theatre is hosting a "presentation" about food, agriculture, beverages and culture. But this is far more than a presentation, the evening features live music, celebrity chefs, botanists, and business owners all discussing and showing the importance of agave on our region. Don't just learn the botany, taste it as well. VIP ticket holders enjoy exclusive early entrance, access to balcony seating, specialty cocktails, and light bites crafted with local heritage ingredients. 7 to 10 p.m. Friday, April 26. 17 W. Congress St. $5 or $45 for VIP.
Details here.

Psychout! At The Rock.
Into psychedelic bands like Jefferson Airplane, Pink Floyd and Iron Butterfly? This event is a celebration of all things trippy and neo-psychedelic, now at a bigger venue than ever. Sugar Candy Mountain is headlining, and other bands include the Psychedelephants, Tropical Beach, Silver Cloud Express and The Desert Beats. Local artist Ilsa Kanto even created imagery just for this event that will project onto a screen behind the bands while they play. 99.1 FM Downtown Radio (KTDT) hosts! Doors at 6:30, show at 7:30 p.m. Friday, April 26. The Rock, 136 N. Park Ave. Tickets are $10 in advance and $12 at the door, and will be available at Zia Records, 3370 E. Speedway Blvd. 21+.
Details here.

The Wartburg Choir and Helios Ensemble.
The internationally acclaimed Wartburg Choir, hailing from exotic Iowa, is touring through Tucson, and will be performing this show with the local Helios Ensemble, a 50-person community vocal performance group that has become Southern Arizona's most advanced community chorus since it started in 2014. Come listen to these two groups do what they're best at: making beautiful music. All you have to do is kick back and do one of the things you're probably best at: listening to beautiful music. 7:30 p.m. Friday, April 26. Catalina United Methodist Church, 2700 E. Speedway Blvd. $15, or $5 for students.
Details here.


Spring Enchanted Evenings.
If you're a Tucson transplant, Yume Japanese Gardens might be one of those places that you've been meaning to check out but just haven't gotten to yet. Well, this weekend is your perfect chance! Check it out on a warm spring evening, when the paths will be lit by glowing lanterns and recorded Japanese folk melodies on the koto, shamisen and shakuhachi will make your heart and head feel light. Traditional Japanese foods, like octopus dumplings and curry plates, will be for sale at Takoyaki Balls food truck. 6:30 to 8:30 p.m. Friday, April 26, through Sunday, April 28. Yume Japanese Gardens, 2130 N. Alvernon Way. $15 adults, $5 for kids 3 to 15.
Details here.
Eight 10s in Tucson.
There's something uniquely satisfying about being able to take in an entire piece of art in just 10 minutes. It's one of the great things about poetry and pop music. Usually, it's not something you can say about plays. But at the Winding Road Theater Ensemble's inaugural production of this festival, you can see eight different 10-minute plays, selected from more than 300 admissions all over the country. (Intermission is by Joe Bardin from Scottsdale—AZ represent!) More than two dozen local actors will be showing off their chops, with the help, of course, of a team of designers and technical staff. Friday, April 26, through Sunday, May 5. 7:30 p.m. Thursdays through Saturdays and 2 p.m. on Saturdays and Sundays. The Temple of Music and Art's Cabaret Theatre, 330 S. Scott Ave. $28, with discounts for seniors, students, active military and first responders.
Details here.

Dance Fusion.
Pima Community College's annual dance performance features student choreography in everything from hip hop to modern to jazz. And this is the first time since Nolan Kubota has been running the program that the show has had a theme: vintage carnival! They're bringing in sideshow acts like glass-walking, bottle dancing, strongmen and mermaids to lend to the atmosphere, and students had a chance to exercise their creativity under constraint. Kubota predicts that this show will be one of their best yet! 7:30 p.m. on Friday, April 26, and 2 p.m. and 7:30 p.m. on Saturday, April 27. PCC Center for the Arts, West Campus, 2202 W. Anklam Road. $10.
Details here.

Ferngully.
For their kids movie and craft night, Bookmans' midtown location is screening this 1992 animated musical fantasy. Right alongside The Lorax and Nausicaä of the Valley of the Wind, this is the film most likely to turn you or your kids into a darn environmentalist. In it, a logger stumbles into a jungle inhabited by magic fairies. Together they have to protect their fragile homeland from the evil personification of pollution, voiced by none other than Tim "oh my god my love for him knows no bounds" Curry. 6 to 8 p.m. Friday, April 26. 3330 East Speedway Boulevard.
Details here.
Wild Reeds.
Uplifting as the morning sun, the music of The Wild Reeds fuses three-part harmonies, folk melodies and just a bit of that country twang. The female vocals jump from delicate to explosively passionate in just a few bars, while the accompanying band lays a rustic stage. The Wild Reeds landed onto Tiny Desk Concert in 2015, and have been bringing their poignant poetry to audiences ever since. Catch The Wild Reeds w/ Valley Queen at 191 Toole. 8 p.m. Friday, April 26. 191 E. Toole Ave. $10-$12. 16+.
Details here.

The Art & Sciences of Agave.
A three-hour class hosted by the University of Arizona about the landscape of the Sonoran Desert through the eyes of the "Agave-Human symbiosis." 9 a.m. to noon. Saturday, April 27. Tumamoc Hill $80.
Details here.

Centurions Party.
Local nonprofit The Centurions are celebrating a Woodstock-themed party to support multiple local charities. The evening includes "groovy grub" alongside a "bell bottom bar" and specialty drinks. Here's your chance to do some good, get some food, and get groovy all at the same time. Supported charities are TMC for Children, San Miguel High School, Youth on their Own and Boys to Men Mentoring. 6 p.m. to 12 a.m. Saturday, April 27. Kino Sports Complex 2500 East Ajo Way. $95.
Details here.
Crooked Yoga.
Crooked Tooth Brewing Co. is giving you a deal worth getting zen about: a yoga class plus a pint of beer that is only $5. What better way to start the weekend than with craft beer and positive thoughts? Please bring your own mat. All levels and ages welcome. Any person under 21 must be accompanied by a guardian. 10:30 to 11:30 a.m. Saturday, April 27. 228 E. Sixth Street. $5.
Details here.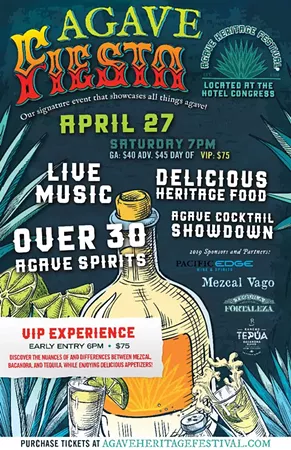 Agave Fiesta.
This signature showcase features all things agave, and yes, that means over 30 agave spirits. If you want to experience all the goods produced or inspired by the agave plant, the Hotel Congress plaza is the place to be. Beyond the live music, agave art and local food pairings, there will also be an agave cocktail showdown. Hosted by Hotel Congress and Agave Heritage Festival. 7 to 10 p.m. Saturday, April 27. 311 E. Congress St. $40 or $75 for VIP.
Details here.

Little Women, the Broadway Musical.
You're probably familiar with the story of the lovable foursome of Jo, Meg, Beth and Amy March, growing up in Civil War America. In the musical, the sisters' desires come to life in the form of songs and dance that will warm your heart (and your vocal chords, as you sing along) even more than the original story. Jason Howland, who wrote the music for the show, won a Grammy for his work producing the cast recording of Beautiful: The Carole King Musical. Don't miss out on the magic! 7 p.m. on Saturday, April 27, and Saturday, May 4, and 2 p.m. on Sunday, April 28, and Sunday, May 5. Arizona Rose Theatre, 4500 N. Oracle Road (in the Tucson Mall). Advance: $17 GA, $15 senior/military, $10 children. At the door: $19 GA, $17 senior/military, $12 children.
Details here.

Mark Preston & Michelle Murlin.
Mark Preston has performed shows all over the world, and spent 11 years with the world-famous recording group The Lettermen. He sprinkles everything he sings, from pop to showtunes to country, with a healthy dose of humor. Michelle Murlin, who has performed in several Broadway shows and does some killer impersonations of Judy Garland and Marilyn Monroe, is a triple-threat singer, dancer and actor. If you don't think these two are going to put on a spectacular night of song, dance and comedy, what are you thinking? Doors at 9 p.m. Saturday, April 27. Monsoon Nightclub at Desert Diamond, 7350 S Nogales Hwy. $15.
Details here.
A Patterned Language.
The Etherton Gallery's latest exhibit features work by artists from here in Arizona as well as from the Keram River of Papua New Guinea. All of it uses visual languages to explore the reality of today's world, some by exploring the ways which machines and technology shape everything from how we make purchases to how we make friends. Matt Magee's art uses stylized dots and dashes to visualize the code that runs the world. Albert Chamillard's crosshatching work evokes early cuneiform drawings. And work by the Artists of the Keram River depicts the daily lives of the people of Papua New Guinea. On display through June 15. Opening reception and book signing 7 to 10 p.m. Saturday, April 27. Etherton Gallery, 135 S. Sixth Ave. Free.
Details here.

MOCA Spring Exhibition Opening Reception.
Happy springtime! Our local museum of contemporary art is featuring several selections from the UA School of Art, as well as two other exhibits. New Histories is a statewide juried youth art competition that features paintings, drawings, sculptures, collages and animations by K-12 youth. Groping in the Dark is an exhibition exploring the way humans use land, investigating elements like agricultural engineering, relationships between species and the expansion and collapse of human constructions. It's curated by artist, writer and curator Alex Young. 7 to 9 p.m. Saturday, April 27 (members' preview starts at 7, and open to the public starting at 8). Tucson MOCA, 265 S. Church Ave. $5 GA; $3 students & senior; free for members, youth under 17, veterans, active military and public safety officers.
Details here.
May Day 2019 at the Museum of Miniatures.
May Day is a celebration of workers, but we're betting it evokes the same images of Maypoles and happy little children for you as it does for us. This makes the Mini Time Machine Museum of Miniatures the perfect place to celebrate it! Kids can create a tiny basket of flowers and play with a dress-up cart and dollhouses. Then, Fairy Caitlin & Friends from More to the Story Entertainment will read the group the story of Dragons Love Tacos 2, which we are assuming will resolve the cliffhanger ending of the original Dragons Love Tacos. Fairy, goblin and elf attire is encouraged! 10 to 11:30 a.m. Saturday, April 27. Mini Time Machine Museum of Miniatures, 4455 E. Camp Lowell Drive. Included with museum admission: $10.50 GA, $8.50 senior/military, $7 students/youth ages 4 to 17, free for members and kids 3 and under.
Details here.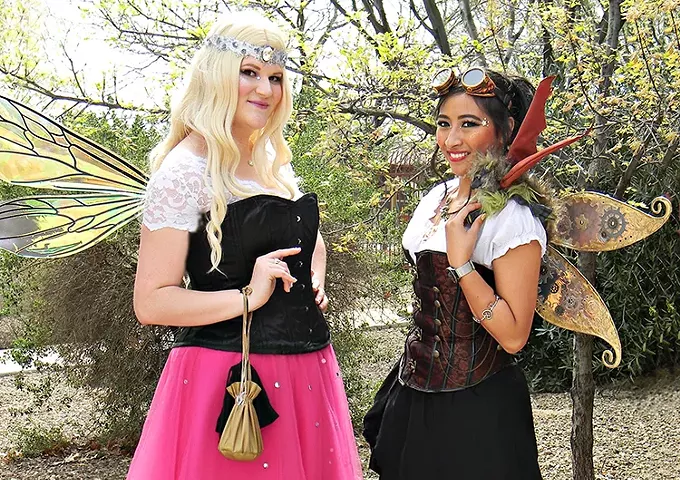 Solar Potluck and Exhibition.
If you're going to live in Arizona, you're going to be surrounded by potential solar power. So you might as well use it as an excuse to have a potluck. Citizens for Solar is presenting their 37th annual iteration of this event, with displays of electric vehicles, a raffle for a solar oven and other solar products, and speakers and musicians on a stage powered by solar energy. There will also be solar cooked food all day long! Starting at 5 p.m., bring a dish, drink or some ice to the potluck to share—just bring your own plate and utensils. 10 a.m. to sunset (not much point trying to do solar-powered business after the sun sets). Saturday, April 27. Catalina State Park, 11570 N. Oracle Road. $7 per car to get into the park, but the potluck is free.
Details here.
I Dream In Widescreen.
The University of Arizona School of Theatre, Film & Television is presenting their 2019 thesis films! Check out these locally made movies from up-and-coming director hopefuls. With a wide range of topics and film types, you never know what you'll see at this Fox Theatre event. 7 to 10 p.m. Saturday, April 27. 17 W. Congress St. $5.
Details here.
No Small Matter.
On Saturday, April 27, cities across Arizona will screen this documentary, and Tucson is joining in! The Screening Room is hosting a showing of a documentary which takes a look at early childhood education across the United States, showing the importance of those first five years. This film combines personal stories, statistics and history to show the power early education has on American families. A community discussion follows the screening. Hosted by Arizona Association for the Education of Young Children and Southern Arizona Association for the Education of Young Children. 9:30 to 11:30 a.m. Saturday, April 27. 127 East Congress Street. Free.
Details here.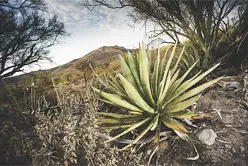 Ancient Agave Garden Tour.
This field trip shows how "the desert landscape can be harnessed to create abundance." 9 a.m. to noon. Sunday, April 28. Tumamoc Hill $30.
Details here.

Pop-Up Syrian Souq & Bazaar.
Syrian Sweets Tucson and the Sema Foundation are organizing a little taste of Damascus right here in Arizona. This pop-up includes sweets, savories, coffee and crafts made by the local Syrian community. 11 a.m. to 4 p.m. Sunday, April 28. 2843 N. Alvernon Way.
Details here.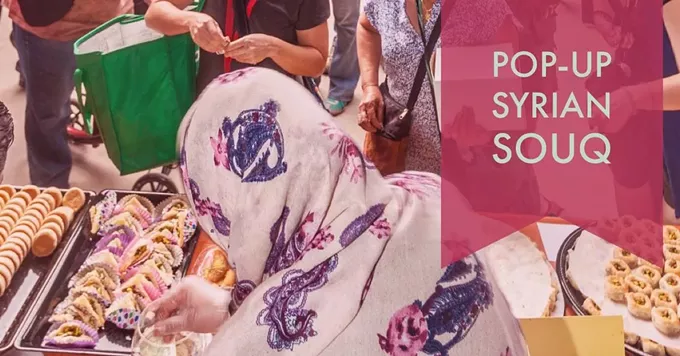 Psalms of David and Solomon.
At this Arizona Repertory Singers event, several forms of art come together. There are psalms, there is music and there is e.e. cummings poetry. In light of the recent Event Horizon photo, a line from the cummings piece set to music by UA composer Daniel Asia, feels particularly poignant: "with luminous the shadow of love himself: / who's we – nor can you do or i / and every world, / before silence begins a star. / Amen." This afternoons also features "Make peace," a brand new work by David Lang. 3 p.m. Sunday, April 28. Temple Emanu-El, 225 N. Country Club. $18.
Details here.
Sundays in the Garden at Tohono Chul.
Did you know if you look up the word "relaxing" in the dictionary, you'll see, right next to the definition, a photo of yourself with a prickly pear lemonade in hand, listening to the soothing sounds of Bryan Hayslett on the cello in the gardens of Tohono Chul? It's true! Hayslett is a Ph.D. candidate in music performance at NYU Steinhardt, where he also teaches as adjunct artist faculty. He made his Carnegie Hall debut in 2009 when he was the first prize winner of the Alexander & Buono International String Competition. He's no joke! But you'll be a joke if you miss this performance! 1:30 to 3 p.m. Sunday, April 28. Tohono Chul Performance Garden, 7366 N. Paseo del Norte. $13 adults, $10 military/student/senior, $3 kids 5 to 12, free for members and kids under 5.
Details here.
36th Annual Tucson Poetry Festival.
There's something about Tucson that makes you want to write poetry about it. Maybe the city attracts poets, or maybe it creates them. It's probably a little bit of both. Here's a line from Ofelia Zepada's "Proclamation": "Citizens gravitate to Sabino Canyon. / The humming, buzzing, clicking of water life, / the miracle of desert streams / on smooth boulders. / Rocks, sediment older than life itself / serve as reminders." There's so many beautiful poets to celebrate at this year's event, with the theme "Poetry as Gesture" and with national guests like Angel Dominguez and Michael Klein and local poets like Kristen Nelson and Aura Valdes. Thursday, April 25, through Sunday, April 28, at various times and locations.
Details here.
Alive Inside.
This community rental of the Loft Cinema explores music's ability to empower and combat memory loss. Filmmaker Michael Rossato-Bennett traveled around the country to capture music's impact on those suffering from life-threatening illnesses. Hosted by Harmony Hospice and the 2019 Walk to End Alzheimer's. 3 p.m. Sunday, April 28. 3233 East Speedway Boulevard. Free.
Details here.
Events compiled by Briannon Wilfong, Emily Dieckman, B.S. Eliot and Jeff Gardner.