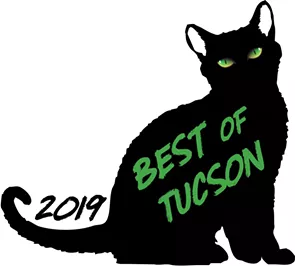 Tucson is a magical town. You might even say it's a magic kingdom, if it wouldn't get you sued. And the Weekly is once again gonna celebrate Tucson's most magical museums, restaurants, brewpubs, dive bars, coffee houses, annual spectacles, playgrounds and all the rest in this year's Best of Tucson.
But to take this magic carpet ride, we need your help to decide the best. You can nominate anyone in any category through midnight, June 9. We'll then tally those primary results to get the top five nominees in each category. Those top finalists will compete for your votes through midnight, Aug. 4. And on Oct. 24, we'll announce the winners in our special Best of Tucson collector's edition!
VOTE NOW!
Having trouble logging in?
If you've ever voted for something on our website before — perhaps a previous year's Best of Tucson? — you have to type your name the exact same way you did the first time, or the system will not let you in to vote. Maybe last year you didn't capitalize your first name? Or perhaps you left off your last name? If you can't figure out what is going wrong, please email our Web Editor Tirion Morris (tirion@tucsonlocalmedia.com) and she'll set you straight.