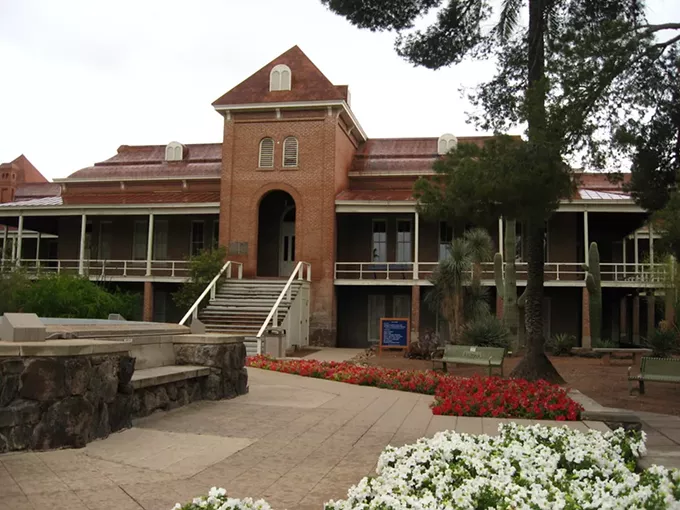 On Friday, April 19 motions to dismiss the charges against three students who protested the presence of Border Patrol on the University of Arizona campus last month were granted by two Pima County Consolidated Court judges.
On March 19, Border Patrol agents were on campus in the Modern Languages building as guests of an event hosted by the Criminal Justice Association, a university club. There was no previous school-wide announcement that BP agents would be present on campus that day.
Student activists protested and confronted the BP agents' unexpected presence. A video that captured the exchange was posted online and went viral. As a result, the students involved in the protest received an overwhelming amount of personal threats online.
Afterwards, three female students were charged by the University of Arizona Police Department with Class 1 misdemeanors and released, awaiting a court date that was set for today, April 22.
Denisse Moreno Melchor, Marianna Coles-Curtis and Mariel Bustamante faced charges of interference with peaceful conduct of an educational institution. Moreno Melchor was given an additional charge of threats and intimidation.
UA President Robert Robbins publicly supported the UAPD's decision to charge the students, which was met with hundreds of protestors attending a recent Arizona Board of Regents meeting on campus. They voiced their support for the three students, who came to be known nationally as the "Arizona 3" and pressured UA administration to call for the charges to be dropped. The series of events has become an example for the national debate over free speech on campus.
The three students' court records now say that their charges are "not recommended for prosecution," and their court appearances were canceled. The UA told the
Arizona Republic
that they respect the court's decision and are reviewing the March 19 incident according to the Dean of Students' review process.