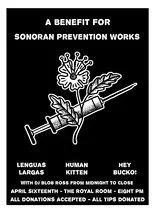 After a near-death experience this indie icon returns with
Circuit Boredom
, some of the strongest music of his career.
"We were in this sweet little cabin and in the middle of the night, Lizzy [Kweller's wife] woke up in a panic, 'Ben, get up! Something's wrong. I feel horrible.'" Kweller adds, "We grabbed the boys out of bed, trying to shake them awake."
After testing their blood, the paramedics found that the carbon monoxide levels were so high, the entire family were 15 minutes away from not waking up.
Ben Kweller
perdures at 191 Toole.
The Technicolors
add muted tones.
Details here.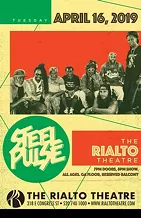 Lenguas Largas
,
Human Kitten
and
Hey Bucko!
perform at a fundraising event for SPW. At The Royal Room. Proceeds go towards the purchase of harm reduction supplies.
Details here.

Formed in a UK boys school in 1975, their first release for Island Records was "Ku Klux Klan" a chastisement at the evils of racism. Roots reggae artists
Steel Pulse
"Cry, Cry Blood." At the Rialto Theatre.
Locals Desert Fish
open the show.
Details here.