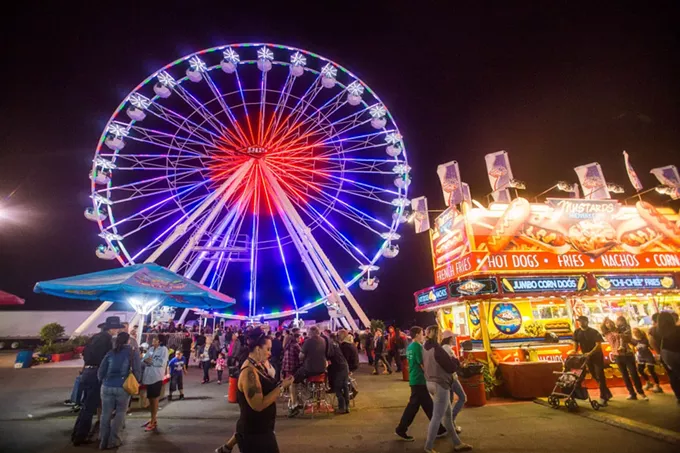 Fairgoers interested in skipping the $9 admission fee to the Pima County Fair may do so either this Sunday or next with a donation to the Community Food Bank of Southern Arizona.
Between 10 a.m. and noon, April 21 and 28, the fair will allow free admission for three cans of food per person.
The Pima County Fairgrounds are located at 11300 S Houghton Road. Parking is available on site for a $5 fee. Shuttles are available.
Rich the Kid performs April 21, and Dia de la Banda plays April 28. More information can be found at
pimacountyfair.com
.