During the early 1990s, alongside The Chemical Brothers and Fatboy Slim, this Las Vegan electronic music duo helped pioneer the big beat sound, inspiring tracks that still bang today.
The Crystal Method
are making The Trip Home. At 191 Toole.
Details here.

Fronted by erstwhile Tucsonan Elizabeth Scarinzi,
The HollyHocks
bring their brand of alternative country/desert rock from Santa Fe to Che's Lounge. With the mighty
Greyhound Soul
.
Details here.

From Paris, DJ/producer
Dustycloud
holds down
Resonance Monthly
with mad sets of bass/future house at Gentle Ben's.
Details here.

This month's installment of the smorgasbord of artistic expression known as
Ladytowne
features the comedy of
Linda Ray
, interviews with
Najima & Tiera Rainey
,
Shannon Smith
,
Hannah Levin
and the live music of
Najima & Stripes520
. At Club Congress.
Details here.

More than 40 years into their career, these Latin icons have sold a staggering 60 million albums. Enjoying a resurgence thanks to YouTube and social media, exposing their music for a new generation to discover,
Amanda Miguel y Diego Verdaguer
are at the Fox Theatre.
Details here.
Hot chicks playing cool surf.
The Surfbroads
perform at Free Third Thursdays at MOCA Tucson. Oh yeah, the museum's current exhibit:
Dazzled
is a celebration of razzle dazzle, a military camouflage paint scheme used on British ships during WWI and WWII.
Details here.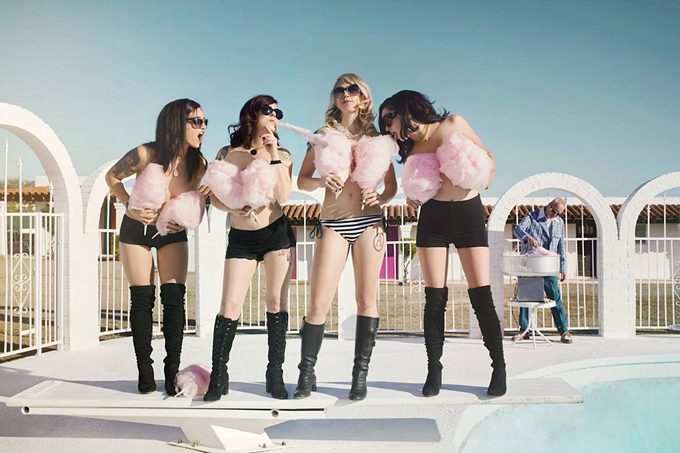 During the 1990s, on the strength of chart toppers "Fly to the Angels" and "Up All Night" these glam-metallists sold more than 5 million albums worldwide.
Mark Slaughter
performs the hits and a few surprises. In the Paradiso Lounge at Casino Del Sol.
Details here.