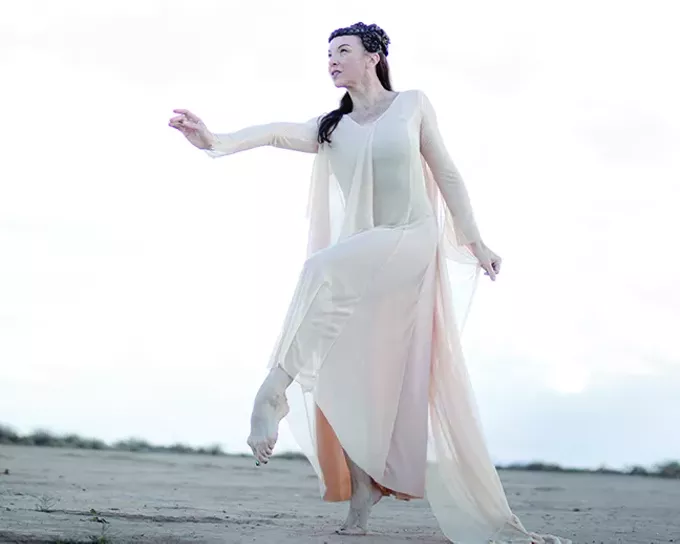 Goliath: A Story Retold.
So, we all know the story of David and Goliath. I say "David," you say, "Go, underdog!" I say, "Goliath," you say, "Booo!" But wait a minute! No one ever really heard Goliath's side of the story, did they? In this show, choreographer Ashley Bowman has used the music of recording artist, songwriter and composer Zack Hemsey to tell that story. In this version, he's a lonely, wandering anti-hero, just trying to find his own purpose in a world full of mythical creatures and discoveries. In David, he finds a powerful foe who provides the key to understanding. Goliath is danced by Marquez Johnson, David is danced by Jeffery Griffith, and a cast of eight dancers supports. 7:30 p.m. on Thursday, March 21, Friday, March 22, and Saturday, March 23. 2 p.m. on Sunday, March 24. Pre-concert talk with the choreographer begins a half hour before showtime each day. Saturday night performance will be ASL interpreted. Stevie Eller Dance Theatre, 1737 E. University Blvd. $32.
Details here.
Spring Moon Flute Concert.
Is there anything more Zen than the shakauhuchi, a traditional Japanese bamboo flute whose sound is shaped by silence as much as by breath? Not that we know of. To celebrate the first night of spring, Paul Amiel, former music director of the Rogue Theatre, who spent a couple years living in Japan and studying this instrument, and who frequently performs with his ensemble Kyklo, will be playing a show at Yume Japanese Gardens. It's a full moon the night before the event, so the traditional melodies will be floating through an air filled with almost-full moonbeams. 6:30 p.m. Thursday, March 21. Yume Japanese Gardens, 2130 N. Alvernon Way. $18 tickets must be bought in advance.
Details here.

Wild About Flowers Hike.
For the serious lover of all things flowers, take a guided hike to see what's blooming in the desert. You'll learn about and discuss pollination, flower habits and habitats. The hike will be two hours, water and sturdy shoes for hiking are recommended. 2 p.m. Saguaro East, 3693 S. Old Spanish Trail.
Details here.

Events compiled by Briannon Wilfong, Emily Dieckman, B.S. Eliot and Jeff Gardner.