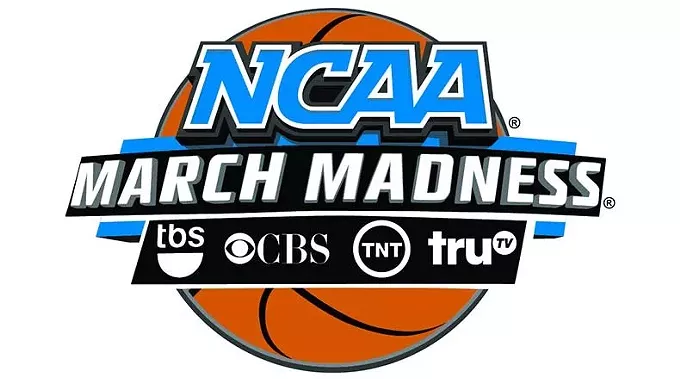 Welcome to March Madness, or something more like March Sadness in the Old Pueblo, given how the hometown Wildcats missed the Big Dance.
With no local vested interest in this year's 68-team tournament for the first time since the 2011-12 season, fans might find themselves devoid of a team to pull for in the tourney.
Rest assured, my sports-crazed friends, here is a list of teams that are surefire picks to root for in the opening round of the tournament, which kicks off on Thursday.
1. The University of Buffalo Bulls (31-3, 7th seed)
Many of you will recall that Nate Oats' squad were the ones that hammered Arizona in Boise in last year's tournament. That, while true, shouldn't discourage you from rooting for the squad this season. Oats has done God's work in upstate New York, turning the program from a one-hit-wonder under former coach Bobby "Fucking" Hurley (who now coaches at ASU) into a regional power. The Bulls' starting five includes three seniors, with CJ Massinburg, Nick Perkins and Jeremy Harris scoring 46.7 points per game this season. What's even better is that Oats' squad could face Hurley in Friday's first round, as the Sun Devils have to play in tonight's First Four round against Saint John's to earn the right to, in all likelihood, lose to the Bulls. That alone should make you feel some semblance of desire to root for Buffalo on Friday.
2. The Wofford University Terriers (29-4, 7th seed)
The Terriers have been the darlings of college basketball this season (and for good reason). Wofford is in the midst of a historic season, having run the table in an ultra-competitive Southern Conference, going 16-0 in conference play. They followed that up by winning their conference tournament, giving the team its first NCAA Tournament berth since 2015. The team, which hails from lovely Spartansburg, South Carolina, lost its four games to North Carolina, Kansas, Oklahoma and Mississippi State (all of whom made the NCAA Tournament). What's great about Wofford is their up-tempo offense, which averages a whopping 83.3 points per game, with senior guard Fletcher Magee leading the charge. Magee might be the best point guard you've never heard of, with the 6'4 senior averaging 20.5 points per game this season. The Terrier's quest for tournament immortality won't be easy, with an opening round clash with Seton Hall on Thursday, and a possible second round matchup with Kentucky awaiting them. Keep an eye on this scrappy bunch of southerners, however, as they could be this year's Cinderella story.
3. Belmont Bruins (27-5, 11th seed)
The Bruins have punched way above their weight class for so-called 'mid-major' conference teams this season, earning an at-large berth into the tournament from the Ohio Valley Conference. The squad put on a show on Tuesday night in the First Four, beating Temple, 81-70, to advance to Thursday's first round. The Bruins, who are coached by legend Rick Byrd, won their first NCAA Tournament game last night, with Byrd, who is in his 33rd season coaching the Nashville team, breaking down in tears in a very emotional postgame press conference. Belmont should have a fighter's chance on Thursday, playing the mystery wrapped in an enigma that is the University of Maryland, who somehow received a six seed in this thing. The Bruins have a unicorn of sorts in their lineup, with 6'8 guard Dylan Windler returning to the lineup after suffering a severe ankle injury earlier in the season. Windler, who leads Belmont in scoring (20.8), wasn't in top form against the Owls on Tuesday, scoring 5 points in 40 minutes of action. The guard did have a huge night on the glass, however, pulling down 14 rebounds in the win. Expect Windler to get his feet under him on Thursday, with Belmont looking the part of a bracket buster.
4. Murray State Racers (27-4, 12th seed)
The Racers, like Belmont, hail from the venerable Ohio Valley Conference, and have one of the best players in the nation. Guard Ja Morant is expected to be a lottery pick in the 2019 NBA Draft, will square off against 5th-seeded Marquette in Thursday's first round. I'm stoked to watch Morant and Chandler's own Markus Howard go head-to-head, with Morant averaging 24.6 points per game this season, while Howard is putting up 25.0 himself. Murray State is a fascinating team, with a dynamic sophomore point guard (Morant), who can literally do whatever you need him to on a basketball court. Thursday's opening round contest between the Racers and Eagles, which tips off at 1:30 p.m. local time, will be appointment television, thanks to having two of the best guards in the nation squaring off against one another. The Racers have a real shot at busting a lot of brackets, with a potential second round matchup against fourth-seed Florida State, who the Racers match up very well against.
5. University of Houston (31-3, 3rd seed)
Who doesn't love a good redemption storyline in the midst of an event of national hoopla? Well, Houston has just that, thanks to its coach, Kelvin Sampson. You might remember Sampson for his tenure at Indiana, which ended with a series of NCAA violations, as well as a series of violations that took place while he coached at the University of Oklahoma (his previous employer before leaving for Indiana in 2006). Sampson, who literally has an entire subsection of his Wikipedia page devoted to '
NCAA Violations
' has Houston in a place it hasn't been since the days of 'Phi Slamma Jamma' in the early-1980s. The Cougars have been one of the nation's most dominant teams this season, with a stout defense that ranks 8th in the nation in points allowed (61.0). The Cougars have a pair of explosive guards, Corey Davis Jr. and Armoni Brooks, who combined to average 30.3 points per game this season. It may seem odd, or downright difficult to cheer for a Sampson coached squad, given his previous NCAA sins. I argue, however, that the NCAA's bylaws are draconian and out-of-date, and that Sampson's misconduct had to do with sending too many text messages, so why not cheer for him now? Plus, by holding onto some sort of puritanical standard of conduct, we rob ourselves of enjoying what is one of the sport's best storylines this year. I say we sit back and enjoy watching Sampson's magic unfold, with the Cougars looking like a sure bet to reach the Sweet 16 in the Midwest region.