This band of Los Angeles "bad boys from heaven," shortly after releasing their debut album
Less Religion More Sex
, felt it prudent to announce that they were parting ways with their bassist following allegations of sexual misconduct.
Cherry Pools
behave badly at 191 Toole.
TiLLie
opens the show.
Details here.

"Is this thing on?" Featuring live sets from
Taking Back Harambe
,
Tucson is the Reason
and
Dirt Friends
, Emo Night Live celebrates its third anniversary at Club Congress.
Details here.

Dance to the Queen of Tejano projected on giant video screens with other '90s and Latin anthems mashed into the mix.
Club '90s LA
presents Selena Night at the Rialto Theatre.
Details here.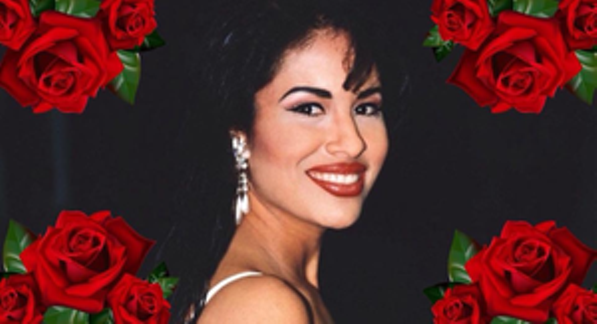 Amped-up Seattle punk rockers
Monsterwatch
blaze through Sky Bar. With
The Exbats
and
Taco Sauce
in tow.
Details here.

Conductor José Luis Gomez leads the
Tucson Symphony Orchestra
through a program that highlights Gustav Mahler's
Symphony No. 5
. Pianist
Joyce Yang
and trumpeter
Conrad Jones
are featured soloists.
Details here.

During the 1920s, this charismatic vocalist introduced Weimar era cabaret songs and pop from the American songbook to audiences across Europe.
Max Raabe & The Palast Orchester
are at the Fox Theatre.
Details here.
From London via a lost corner of New Mexico,
Lonesome Shack's
latest release
Desert Dreams
, while finding a new home in the urban jungle, has not lost sight of the desert's mysticism where this musical journey began. At Exo Roast Co. With blues and American Primitive fingerstyle guitar wunderkind,
Roman Barten-Sherman
.
Details here.
Borderlands Brewing Taproom Sessions presents multi-instrumentalist/producer
Brandon Bailey Johnson
, who holds the Guinness World Records title for being the Youngest Professional Music Producer. Achieving this distinction at 12 years of age for his debut album
My Journey
.
Details here.
Adara Rae
makes her tasting room debut at Sand-Reckoner.
Details here.
Entwining assertions, assumptions, predictions and reflections around a core of transcendent harmonies, their style has been described as "exquisitely-arranged, literary-minded, baroque folk-pop."
Darlingside
reconcile with a "God of Loss." At 191 Toole. North Carolina-bred folk-rockers
River Whyless
provide underpinning.
Details here.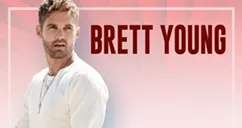 Following an elbow injury, this erstwhile college baseball pitcher took up songwriting. "Here Tonight," country pop singer-songwriter
Brett Young
is at the Diamond Center.
Details here.

It's time again,
The Lucky Ones
kick off St. Patrick's Day festivities in the sunshine on the back patio at Crooked Tooth Brewing.
Details here.

Jahmar International
and guest DJs—
L3XX, Jam-Is-On, Touch, Jah Fyah, Strip, Papa Ranger
and
Shrek
—spin in honor of St. Patty at Mr. Heads.
Details here.

Febbo & Fuentes
play Mexican-Americana in the tasting room at Sand-Reckoner.
Details here.

The Tequila Taxi pulls up just long enough for the
Al Foul Trio
to fall out and entertain in the courtyard at Mercado San Agustin.
Details here.
From SoCal, the world's only all-female tribute to Iron Maiden,
The Iron Maidens
, are at the House of Bards. With
The Jack
doing a fine rendition of AC-DC.
Details here.

Club Sanctuary resident DJs
Plastic Disease
and
Black Flagg
spin industrial/goth/EBM for St. Batty's Day. At the Surly Wench Pub.
Details here.
Sky Bar is the site for the 2019 Great Cover-Up Reprise. Which finds
The Distortionists
channeling The B-52's,
Miss Olivia
and The Interlopers
taking on Bjork and
Big Mean
interpreting Depeche Mode.
Details here.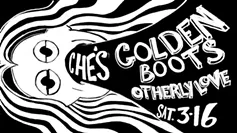 Golden Boots
and
Otherly Love
worship the alter at Che's Lounge.
Details here.

Vocalist-songwriter
Mattea
performs her lushly beautiful music at Hotel McCoy.
Details here.
The latest musical project from
Wesley Eisold
—author of
Deathbeds
(Heartworm Press) a compendium of darkness chronicling the constant struggle that is depression and the bursts of energy absolutely necessary to see another day—has become a name synonymous with the contemporary resurgence of darkwave and synth-pop.
Cold Cave
trip the light macabre at 191 Toole.
Adult.
and
Vowws
provide support.
Details here.

St. Patrick's Day celebration at Hotel Congress features performances by the
Maguire Academy School of Dance
and "the best, most almost authentic Irish band in town,"
the Bastard Sons of Patrick
.
Details here.

DJ Mijito
curates After Dark: Darkwave/post-punk/coldwave/synth at Passé.
Details here.

In a fundraising event,
Mariachi Aztlan de Pueblo High School
perform a tardeada at El Casino Ballroom.
Details here.