In case you haven't adjusted your radio presets in a while, Tucson has a "new" Old School & R&B radio station.
Late in February, Bustos Media, the new owners of KTGV 106.3 FM
The Groove
announced the re-launch of the radio station. This new addition brings the number of Bustos Media owned and operated stations to twenty-three across the nation.
So, what's new? Well,
The Groove
has expanded their playlist, added a special feature they are calling
Commercial Free Mondays
and incorporated "live DJs" into the morning, midday and evening mix. And, in the digital age of corporate radio, instead of automatons, this is novel.
Now, let's meet the crew.
Krystal Pino
takes hold of the wheel during the harried morning commute. Pino is a leading radio and television personality in the Southwest. She is also is an experienced stand-up comedian. "Her commentary on the world around her will start the audience's day off with a laugh."
Big Ed Alexander
eases into the midday slot. A longtime Tucson radio veteran, Alexander, who graduated from Rincon High School, can boast of holding a Golden Mic Award. "He loves hanging with his listeners and exploring all the great places that make Southern Arizona a wonderfully unique place to live."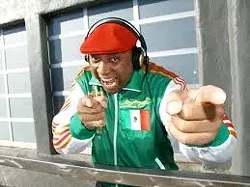 DJ
SuperSnake
holds down afternoons and the drive home. In addition, Snake will be the new program director for Bustos Media. Snake explained, "From Hotel Congress to the UofA, to my friends at Davis-Monthan Air Force Base, I want
The Groove
to be a force for listeners to have fun and hear great music."
There you have it.
The guys and gals at
The Groove
are celebrating the occasion with a launch party. The fête takes place Friday, March 8 at Desert Diamond Casino in the Monsoon Nightclub. See
1063thegroove.com
for details.