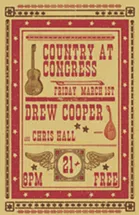 After suffering his share of Hangovers and Heartaches, Drew Cooper gives this "beat up, broke down town" another go around as he kicks off a monthly country hootenanny at Club Congress. The country blues of Chris Hall gets this shindig started. Details here.



"Raised by chickens," this guitar virtuoso used to wear a KFC bucket on his head emblazoned with an orange bumper sticker that read "funeral" and a Michael Myers Halloween-esque mask on his face. The mask remains but the bucket is now plain white. Even so,

Brian Carroll

has made it his "mission in life to alert the world to the ongoing chicken holocaust in fast-food joints around the globe."

Buckethead disseminates the word, and his world-class guitar chops, at 191 Toole. Details here.


Fearlessly finding new modes of artistic expression, saxophone colossus

Joe Lovano wails at UA Crowder Hall. Details here.


Reggae rockers Desert Fish and Skyler Lutes perform on the rooftop at Playground Bar & Lounge. Details here.



From Ocean Beach, California, "Ameridelic" rock jam band

Moves Collective

,

Pherkad

and

Legion of Mario keep the spirit of Jerry Garcia alive at Sky Bar. Details here.

An evening of Latin American music with Tradiciones Entre Peruanos unfolds at Exo Roast Co. Details here.

This event finds Los Angeles sound artists Samurai Guru, iLLIXIE and Talk2Strangers exploring the innovative medium of beat-making. Performances will be followed by a discussion about the healing power of music among the ethereal works of Carlos Estévez (Entelechy, Works from 1992 to 2018). Offbeat. The High Art of the Underground Beat Scene take place at Tucson Museum of Art. Details here.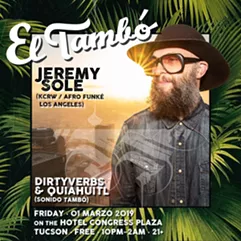 The latest installment of El Tambó spotlights DJ Jeremy Sole. This turntablist is on a junket to show how music is a singular universal language. He believes that each culture's rhythms and melodies are merely different accents of the same mother tongue. On the plaza at Hotel Congress. Resident DJs Dirtyverbs and Quiahuitl oversee the sonic ritual. Details here.

Among the glut of tribute bands plying their wares, at a performance, this artist brought the daughter of the Man in Black, Cindy Cash, to tears. Cash'D Out, the "next best thing to Johnny Cash," is at 191 Toole. Details here.

Hosted by inimitable drag queen Tempest DuJour, the Rialto Theatre's Seventh Annual Fundraising Gala: A Night of Disco and Decadence at Studio 54 features disco grooves spun by Future Syndicate, performances by Cirque Roots y mucho mas. Details here.

Hone your ear. At Soundwalk, led by local field recordist David Dearmore, you can hike through the urban ecosystems of downtown Tucson's streets, washes, gardens and parks through a combination of "naked-ear" and amplified listening. At MOCA Tucson. Details here.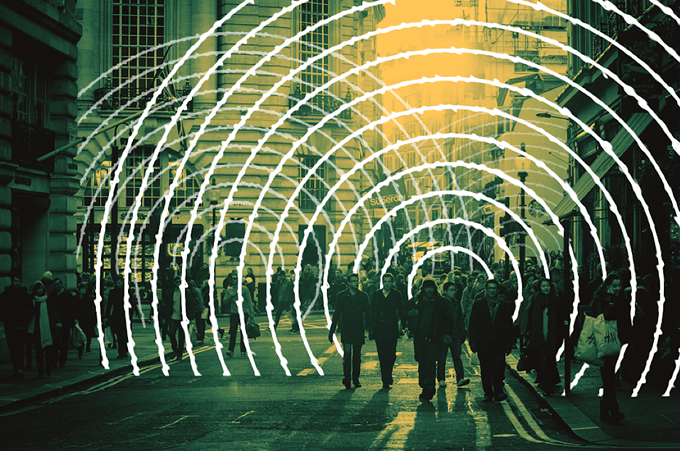 Playing original jazz, bossa novas and experimental works, Dark Maps create unique atmosphere in the courtyard at Mercado San Agustin. Details here.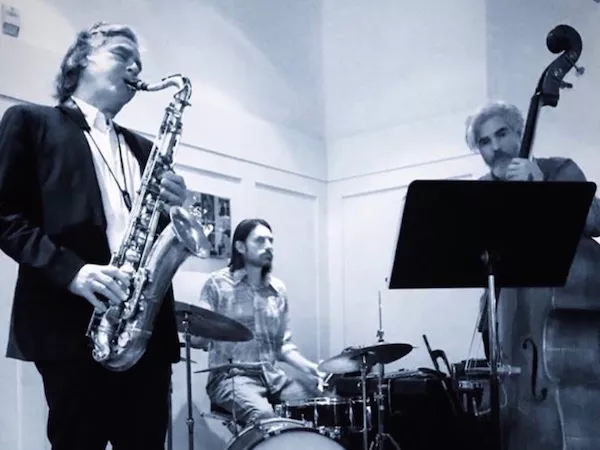 One of the pioneers of the Arizona hip hop scene, The Raskal celebrates the release of his 13th album, Final Hour. Backed by Mr Shadow, Break, Coupe Deville, IamBDailey, Trilogy, Lazy Dubb, Petro Sonny and Bully Tha Kid. At Club XS. Details here.

Masters of dub reggae, Dub Society are at Corbett Brewery. DJ Lion Brimstone spins. Details here.

Like heavy metal? TesseracT and Between The Buried And Me take siege of The Rock. Details here.

Promising a night of noise, rock 'n' roll and, of course, swill, Quaker Folk kickoffs a tour at Passé. With Droll and Monsignor Wednesday. Details here.

Avant-metallists Mushroomhead and HellzaPoppin Circus Sideshow Revue cause an unparalleled level of Madness & Mayhem at The Rock. Details here.

Wooden Tooth Records hosts a truly uncanny event. Perhaps the world's only metal Madonna tribute band, Mastodonna, will push your love to the "Borderline." With Mother of Thousands and artwork by Satanabinoid. Who can resist? Details here.

From Utah, the state with the highest literacy rate in the nation, a band of freshly scrubbed teenagers—none yet old enough to legally drink—craft quizzical, über chilled indie pop originated in suburban bedrooms. Ritt Momney are at Club Congress. Flanked by Pelt and Yum. Details here.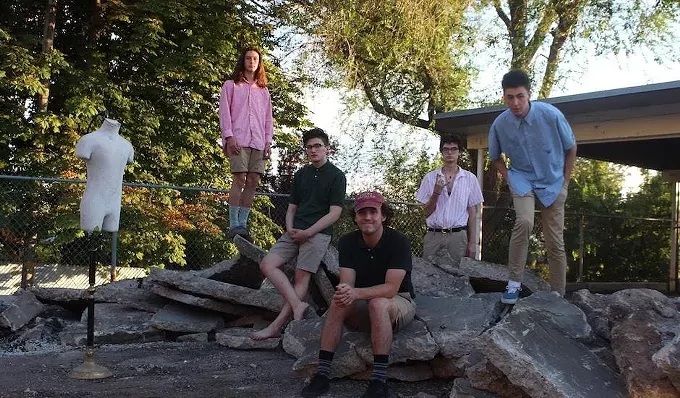 <!———EndFragment———>