Headlines of early wildflower blooms across Arizona inspired professional photographers and the average Tucsonan alike to head outside and enjoy nature's paint canvas. Parks Catalina and Picacho Peak showed off colors of violet and gold with swaths of poppies and lupines.
The equally magical Friday snow, however, caused the flowers to close their petals for a few days after a brief winter storm caused around half an inch of snow to fall around the University of Arizona campus and a whopping 38 inches on Mt. Lemmon, according to the National Weather Service.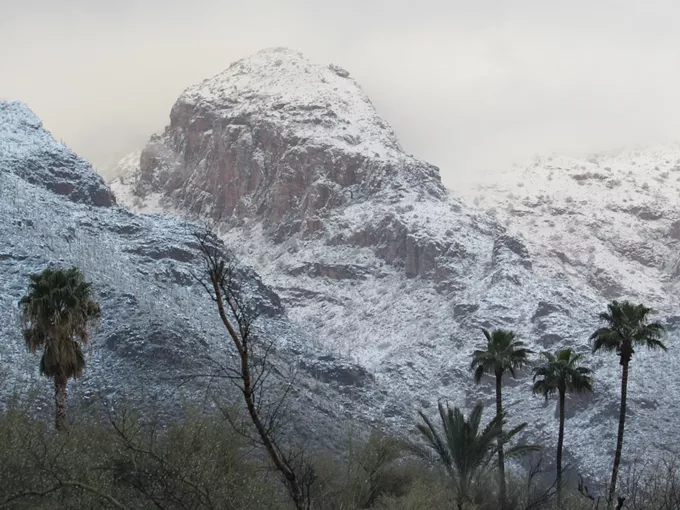 Wildflowers like to hide when it gets chilly, but as temperatures have increased throughout the week reaching into the 70's, they're out again and blooming as bright as ever! This bloom marks the beginning of Southern Arizona's spring wildflower season.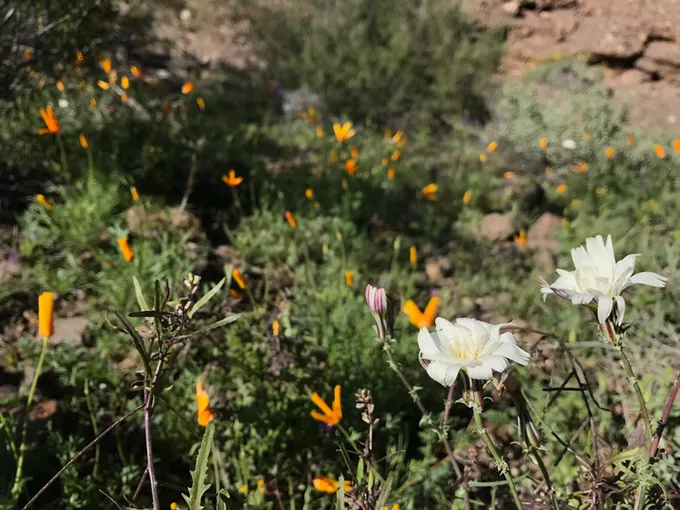 Need to know when and where you'll find these carpets of color? Reach out to Arizona-Sonora Desert Museum's "Wildflower Hotline" at 520-833-2702 ext. 7320 during business hours, or check online for additional resources.