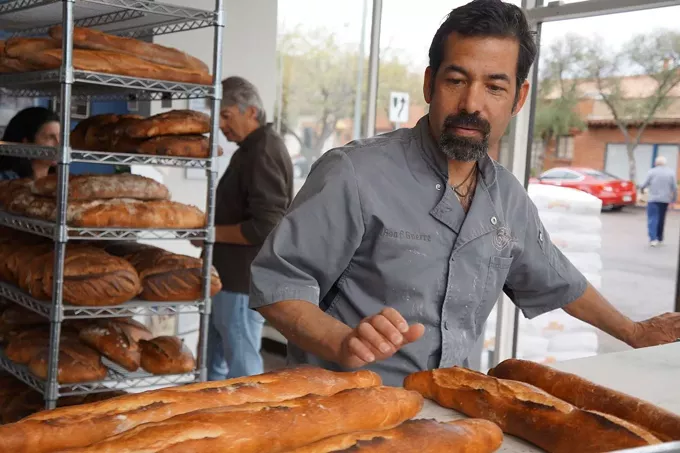 After El Güero Canelo won a James Beard award for American Classic Food last year, Tucson has two reasons to be excited for one of the highest honors in food this time around.
The semifinalist nominees for the 2019 awards were announced this morning, and two Tucson restaurants/chefs made the cut.
Don Guerra, the mastermind behind Tucson favorite Barrio Bread has been nominated for Outstanding Baker. Longtime Tucson classic El Charro has been nominated for Outstanding Restaurant.
Congratulations to all of the nominees, but especially to our local favorites!
Five finalists in each category will be announced on March 27, so keep an eye out for more foodie award news coming up.
The James Beard Award Gala will be held on May 6 in Chicago.
Check out our 2017 article on Don Guerra and
Barrio Bread here.


Find the full list of James Beard Award
semifinalist nominees here.